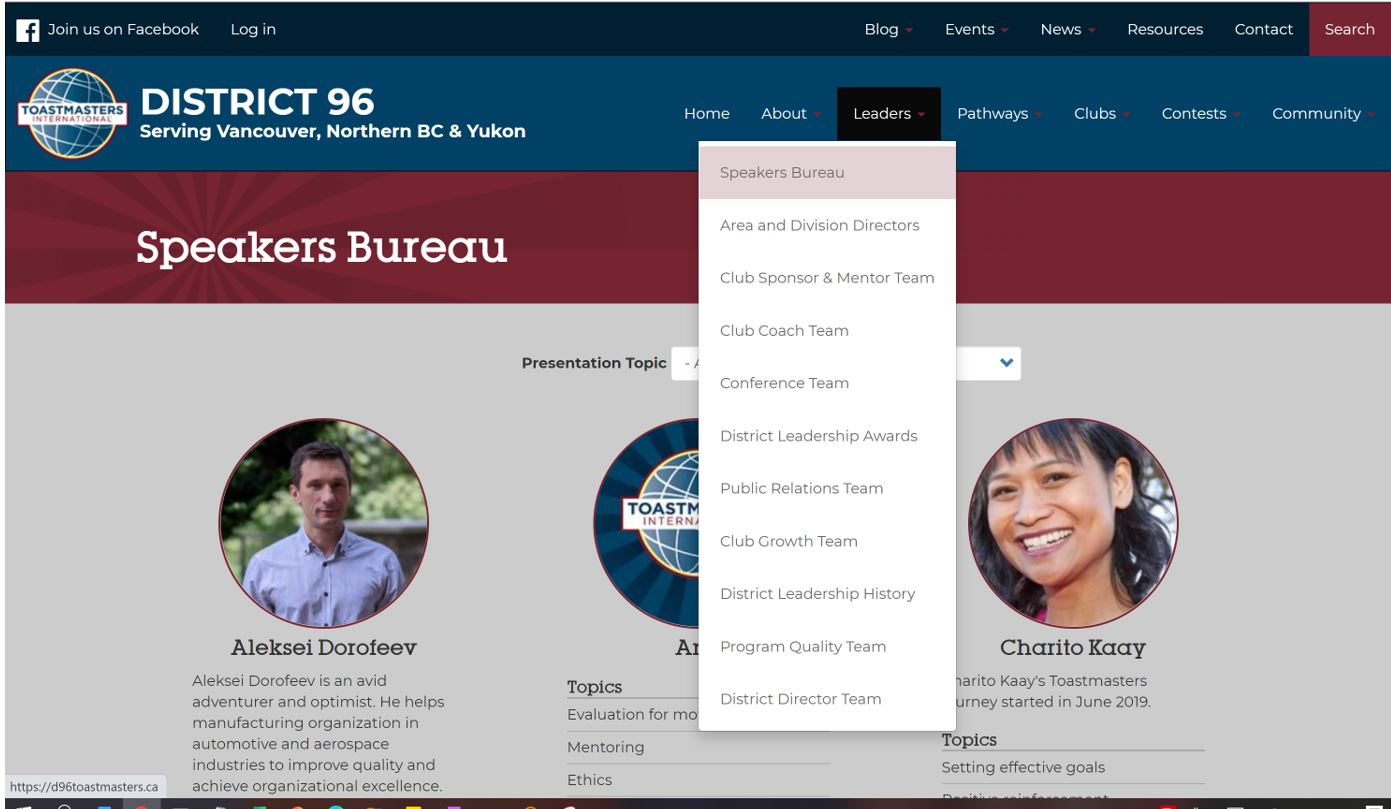 Speakers Bureau
Is your Toastmasters club looking for an experienced guest speaker who can talk about Public Speaking, Teamwork, Business Storytelling, or another topic?
 
Speakers Bureau, an easier option to find a guest speaker for your club, speakers who will provide the club an opportunity to hear a fresh voice
on the topic your club's learning path.

You can find the page in our district website under the leaders drop down option, or just simply click or copy this link,
https://d96toastmasters.ca/speaker-bureau

Once you are on that page browse through speakers, or search using the topics you are interested in, and just click on the speakers email at
the bottom of the speakers profile.
Guest Speakers for Coastmasters Toastmasters-Thurs 6:30-8:00 pm
Our Coastmasters Club meets weekly from 6:30 - 8:00 pm PST.  We are looking for guest speakers to help fill out our agendas.
Topics of interest to the members would be Evaluation tips for the timid evaluator; Adding stories with smooth transitions in your speech; Using PowerPoint effectively; Tips for exciting hybrid meetings; and more.
Please contact dawnhfmillre@gmail.com or nbooth@gmail.com.
Dawn Miller
DTM PID
Club
Beachcombers Advanced
Coastmasters
Add new comment