Summer Open House Challenge
Summer Open House Challenge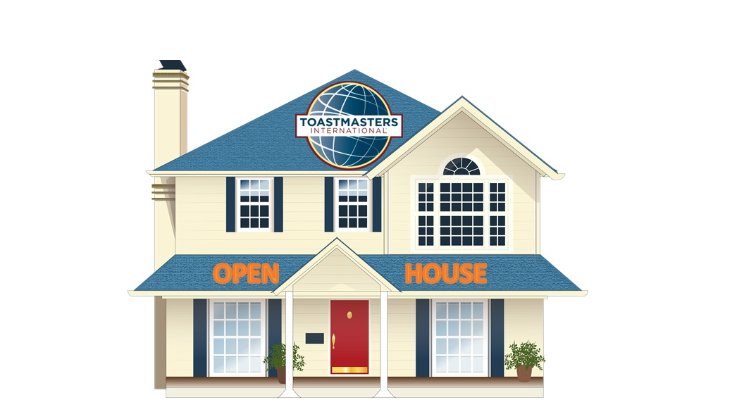 Summer Open House Challenge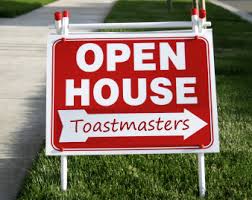 Summer is a great time to challenge your club to host an Open House - to build club membership - and invite non-members in to experience a well run and engaging Toastmasters meeting!
To help you put on a great Open House we are offering up to $50 in reimbursements to any club that hosts an open house in July, August or September.
Reimbursement requires original receipts and cover such items as food costs (up to $25), printing and promotional materials.
The Summer Open House Challenge is offered in conjunction with the Smedley Award Membership Contest.
Smedley Award Membership Contest
Click here for more info.
Add five new members with a join date between August 1 and September 30 and your club will receive a "Smedley Award" ribbon, named in honor of Ralph Smedley, which you can display on your club's banner.
And - Qualifying clubs also receive a special discount code for 10-percent off their next club order. (The discount code expires six months from the date of issue and is not valid with any other offer.)
Why Is it Important to Add New Members?
• More people can fill meeting and club officer roles
• Meetings are more fun and educational, because more people are involved
• It's easier for club members to achieve their education goals
• More members mean more people will benefit from Toastmasters!
• Ribbon for your club banner!
In addition...
If your club signs up 5 new members between August 1 and September 30 and they sign up for a minimum of six months your club will also be eligible for a $50 pizza voucher for a club pizza party (another open house!!!)
Resources for your open house:
Tips:
Promote your open house

Email prospective members, past members
Update your club website
Take advantage of free advertising in local papers, local radio, coffee shops, libraries, etc.
Create a brochure and drop them off at local businesses
Drop off Toastmasters magazines and add a label with your club's name, website, meeting day, time, and contact
Advertise on District 96 Facebook page https://www.facebook.com/groups/District96/

Have a sufficient number of Toastmasters agendas printed so that everyone gets one
Have one of your members (or a guest) do a speech about how the benefit they received from being a Toastmaster.
Ask guests (potential members) to come again and invite them to join the club.
Have registration forms ready, know your fee structure.
Create a guest kit consisting of:

Greeting letter
Brochure to promote your club
Meeting outline with brief role descriptions
Membership application
Toastmasters magazine, include a label with your club's contact information
Welcome guest form (name, phone number, email, how they found out about your club, what skills they're trying to enhance, etc.)