G.R.O.W. - An Evening of Keynotes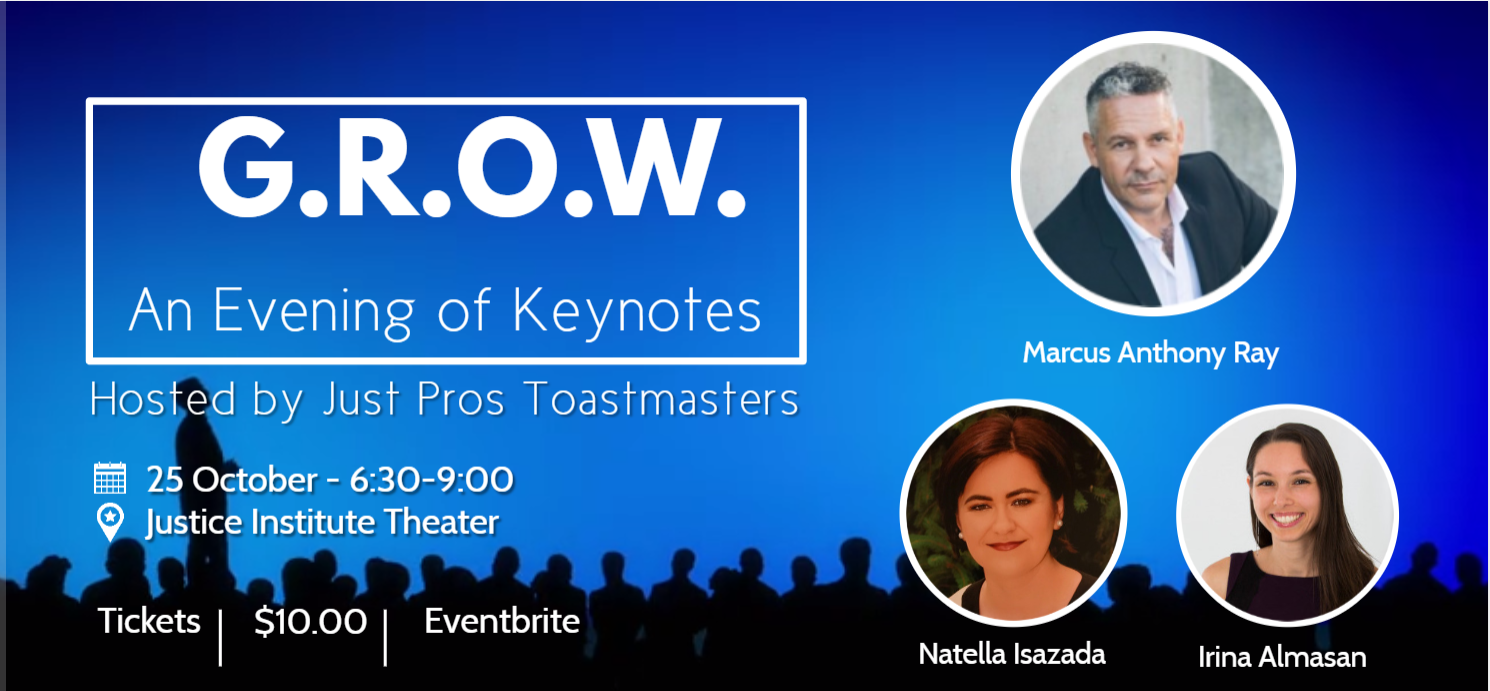 G.R.O.W. - Greatness Resides & Originates Within. Join us for an evening of keynotes, designed to challenge and inspire you. Tickets on Eventbrite.
Marcus Anthony Ray - With lessons from his book Seven Years of Skin, Marcus will talk about the years he spent as Mr. Nude North America and what it taught him. He will teach us how to stand firm against all temptation and the social pressures of life. 
Natella Isazada -  Fresh off her TEDx speech, The Power of Childlike Innocence, Natella will be gracing the Just Pros stage to inspire you to achieve professional success.
Irina Almasan, BSc. -  Irina has come to believe that resilience is built when we are faced with challenges we have no choice except to overcome. With her speech, Irina hopes to convince you of the same.
Please join us!
Submit your own Club, Area, Division or District Event!