Cloverleaf Toastmaster Club Meeting!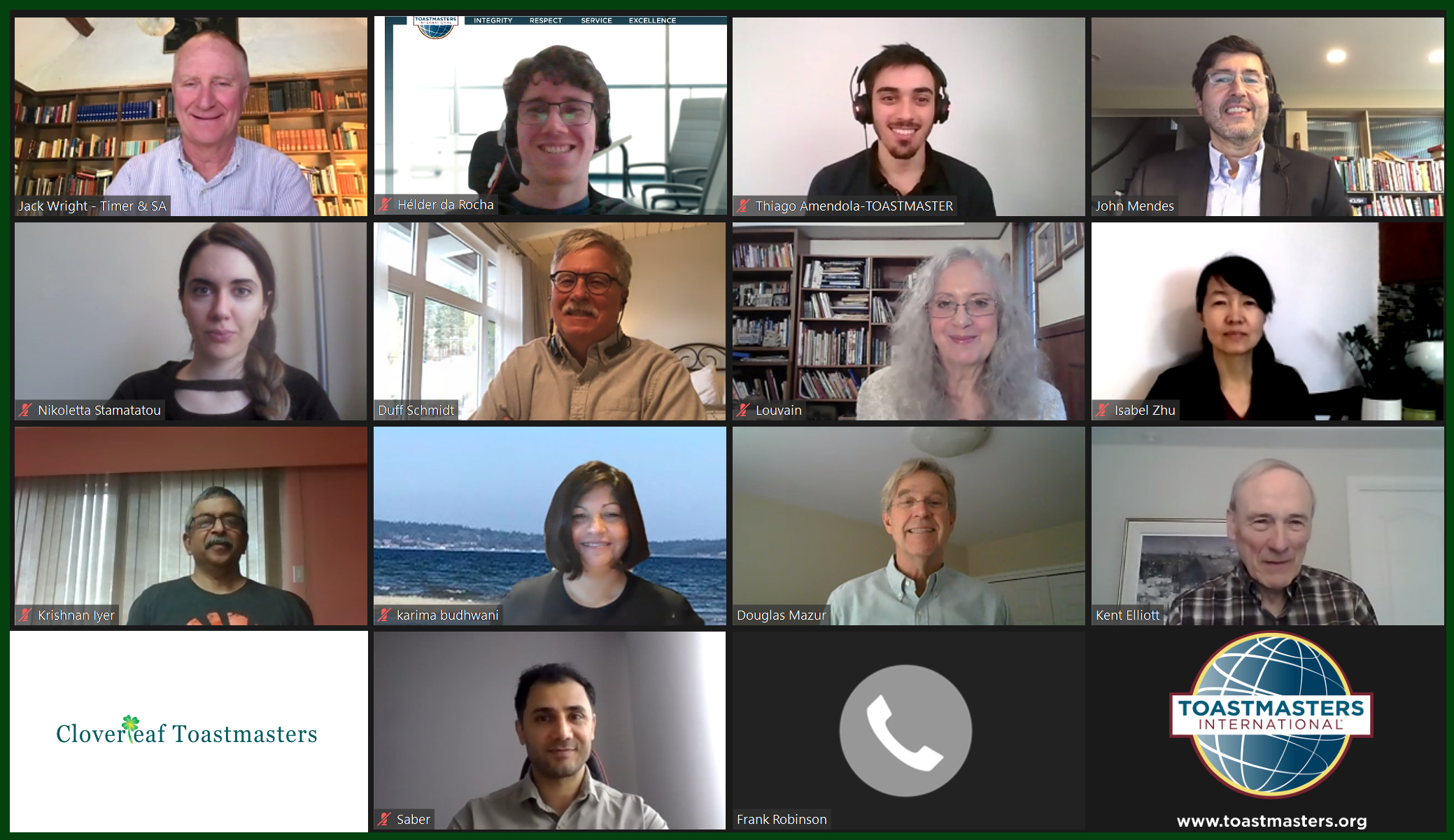 Sign up for our meeting to receive the details join: http://eepurl.com/hko7ej

Cloverleaf Toastmasters Introduction Video: https://youtu.be/CmBkc-NVDF8

The original purpose of Toastmasters, over a hundred years ago, was to help men (yes men) to become confident public speakers. It would provide a social and supportive environment where people could practice communication, receive feedback and grow together.

Many groups like this were formed. They became mixed as women were recognised as full participants in all aspects of society.
Later, the organization added the additional element of leadership skills.

Today, communication has become even more important in our lives. Social media has expanded the need for exemplary communication skills. We need to master interpersonal relations to succeed personally and in our careers in ways that can include video, podcasts and zoom.

And so, the Toastmaster program adapted. It went online. It refreshed its' course materials.

Our group, "Cloverleaf," after a history of 60 years of meeting in down town Vancouver, while gathering a reputation for excellence, adapted too. In the shadow of the pandemic we meet in cyberspace.

You are welcome to check us out as a guest.

Here is a secret. There is something that has not changed. While talking is an important part of communication, perhaps the most important thing we can learn is how to listen.

Follow us:
LinkedIn: https://www.linkedin.com/company/cloverleaf-toastmasters
Facebook: https://www.facebook.com/cloverleafttm
Submit your own Club, Area, Division or District Event!