Div N&S Noon-Hour Express COT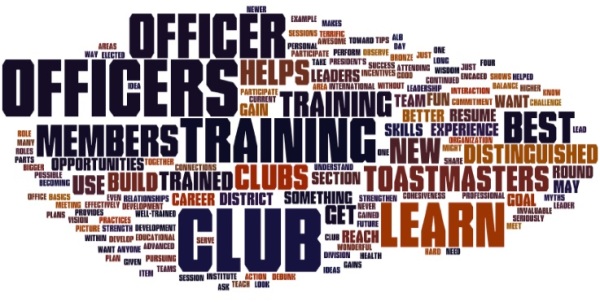 The  Downtown Vancouver Div N&S Noon-Hour Express Club Officer Training(COT) is back!
Hosted by SNC-Lavalin Vancouver Toastmasters Club
"You have been bestowed with powers!

With great power comes great responsibility!

But are you ready to live up to that potential power?!

We're here to ensure that you're trained

to use those powers, wisely and effectively!"
Last chance in Downtown to complete the moonshot and get all the club officers in District 96 trained!
Please encourage all your fellow club executives to be trained this round and achieve the 7/7 Trained challenge: When all 7 of your club officers are trained, the District will reward you with $75 USD gift certificate towards the Toastmasters Online Store!
Date: Mon, 20 Jan 2020

Time: 11:30 am - 1:15 pm

Location: SNC-Lavalin; 25th Floor, 745 Thurlow Street Vancouver V6E 0C5 
               25th Floor Accessed through Service Elevator.
               Please look for the Concierge/Toastmasters signs.

Registration: Please register through this link
Agenda:
11:30 – 11:45     Registration & Networking
11:45 – 11:50     Welcome 
11:50 – 12:05     District Leadership 
12:05 – 12:15     District Conference 2020
12:15 –   1:10     Break out sessions for Club Officer Training
  1:10 –   1:15     Wrap Up
"Shoot for the moon. Even if you miss, you'll land among the stars." - Norman Vincent Peale
Submit your own Club, Area, Division or District Event!