Just Pros Advanced Toastmasters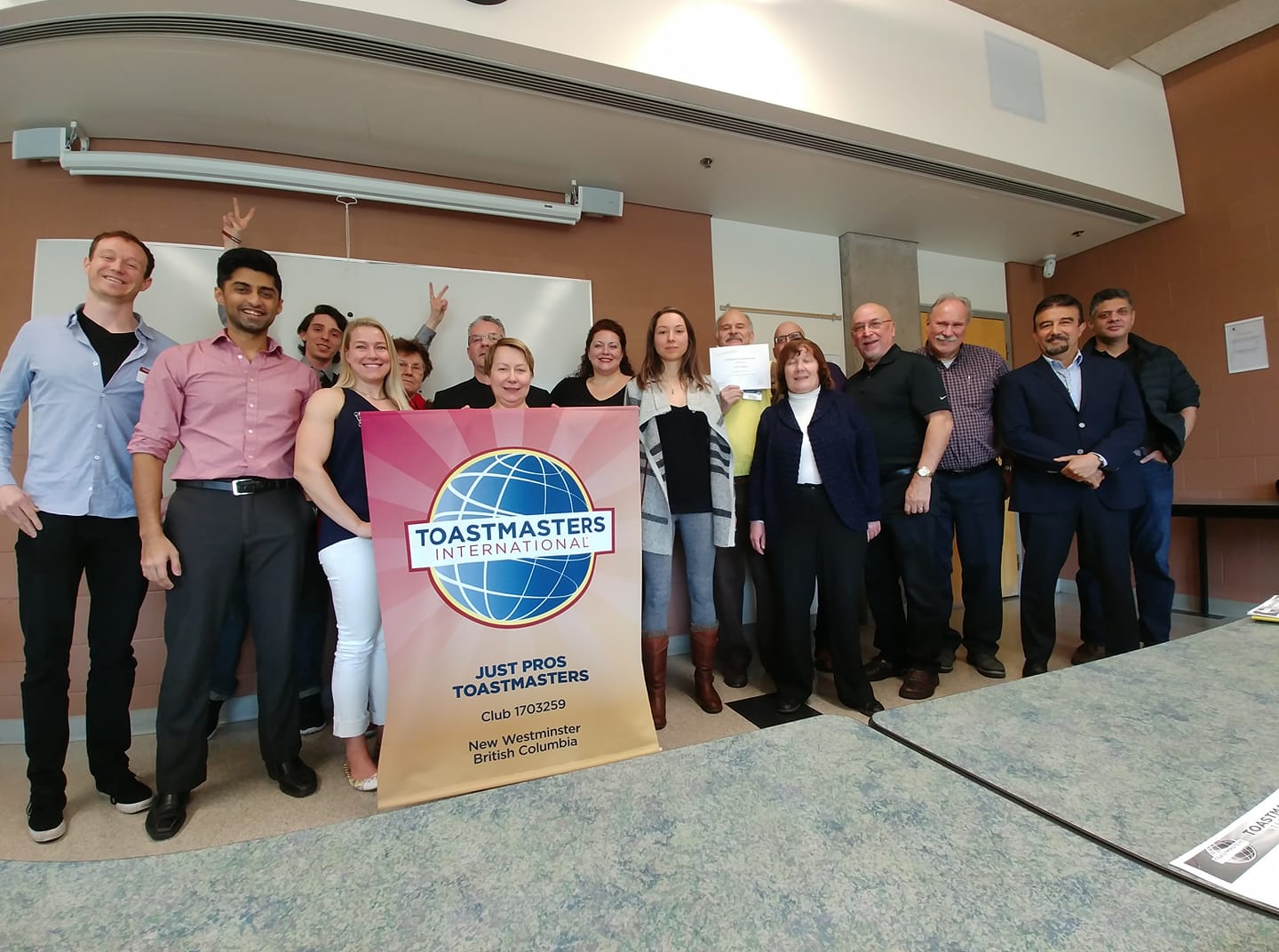 We meet at the Justice Institute of BC on the first and third Saturdays of the month (only exception is Easter weekend).
Just Pros Toastmasters are a club of speakers looking to push ourselves to a professional level and beyond. Meetings are held on the beautiful Theatre stage at JIBC or in a classroom (see the events board in lobby for classroom number). Speeches are encouraged to be from 15 to 45 minutes in length; members receive formal and round-robin evaluations. Once a month, a member will do a 15 min impromptu speech. 
Guests are warmly welcomed!
Submit your own Club, Area, Division or District Event!