Congratulations Distinguished Toastmasters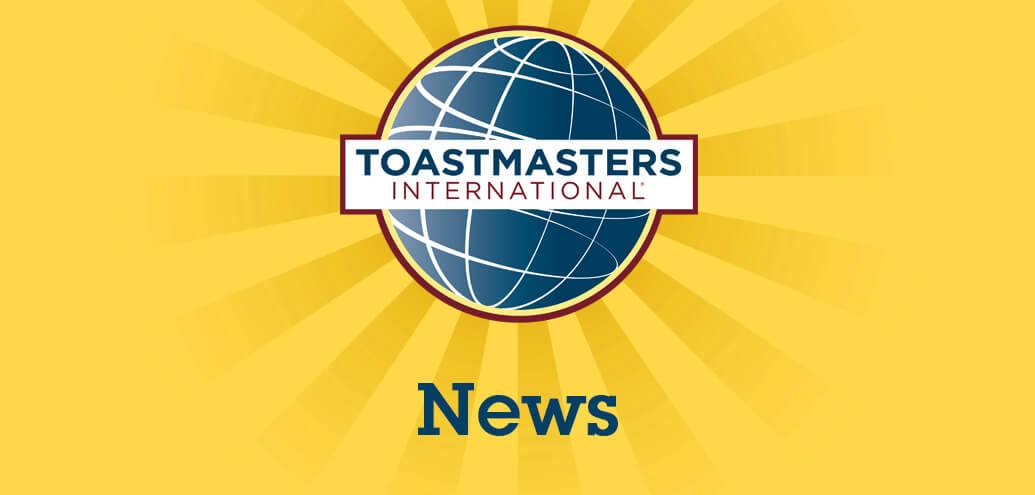 Congratulations Distinguished Toastmasters
Distinguished Toastmasters so far this year are-
Leonardo Arbelaez, DTM – Babylon Business Booster, Vancouver
Denise Belisle, DTM - Racquenteurs Club
Devin Bisanz, DTM – Talk of the Town, Coquitlam
Nancy Chu, DTM – Marpole Community Toastmasters, Vancouver
John Cimino, DTM – Telespeakers Club, Burnaby
Louisa Davis, DTM – Speak your Mind, Vancouver
Bruce Douglas, DTM – Dunsmuir Power Presenters, Vancouver
Dan P. Hebert, DTM - Dunsmuir Power Presenters, Vancouver
Midori Kawahara, DTM - Advanced Leaders Lab, North Vancouver
Eleanor Kroeger, DTM - Earth Aware Toastmasters, Vancouver
Maureen McBeath, DTM – Sunshine Toastmasters, Sechelt
Sean Munro, DTM – Rocky Point Club, Port Moody
Camilo Alberto Reyes Jimenez, DTM - Earth Aware Toastmasters, Vancouver
Paul M. Rostagno, DTM – Cloverleaf Toastmasters, Vancouver
Mimi S.Vanderheide, DTM – Achievers Toastmasters Club, Fort St John
Cenling Xia, DTM – Salsa Speakers Club, Burnaby
01294566 – Name unavailable - Marpole Community Toastmasters, Vancouver
Are congratulations good enough?
Not nearly enough!
I think that achieving your goals of improving communication and leadership skills to a high level definitely deserves congratulations. However, I think you also deserve a huge Thank You for the hundreds or even thousands of volunteer hours that you have given to ensure the quality of the programs for all members.
We all know generally what is required
Earn the Competent Communicator (CC) award.

Earn the Competent Leader (CL) award

Serve at least six months as a club officer

Serve a complete one-year term as a district officer.

Serve as a club sponsor, mentor or coach.

Participate in the preparation of a Club Success Plan.

Earn your Advanced Communicator Gold or Advanced Toastmaster Gold award.

Earn your Advanced Leader Silver or Advanced Leader award.*
Similar requirements for Pathways
But what did that really look like to do all that.
Lots of speeches, lots of meeting roles. That's for sure.
What about those club visits that took you halfway across town in the rain on the night you usually reserve for yourself? Or halfway across the Province in a snowstorm.
The time you organized a contest and stressed about the venue or worse, qualified judges.
Did you organize or teach a Club Officer training session, or both because one of your trainers called in sick?
Maybe you were part of the Conference Committee –months of work, months of stress all jammed into 3 days
How about the sponsor, mentor, or coach roles? - Back on the road in the rain and snow, finding venues, finding members, starting from scratch or for coach's, making corrections that are harder than starting from scratch.
You have probably mentored several members, may have run a speech craft or youth leadership program, organized an open house or special event.
I bet you have many great stories to tell and I hope you do.
All probably experiences that were better than I have made them sound and most likely very rewarding for you personally.
For all that and more-Thank You
What about the District 96 TRIO?
In no way is their DTM award any more important than any other, but there are some interesting facts surrounding each of their stories.
You may have noticed that all three of them received DTM awards recently. How is it that you get to hold the highest office in the District and are only now receiving your DTM? All three have different stories but I believe the common thread is that their Leadership side kicked in early, along with a desire to help others to be the best that they could be. Achieving the DTM became secondary. The TRIO roles are like having a second full time job, so its amazing they found the time.
For the record we have -
- District Director-Eleanor Kroeger DTM
-  Program Quality Director- (receiving her second DTM) – Louisa Davis DTM
 - Club Growth Director-Mimi Vanderheide DTM
On behalf of approximately 3000 members, congratulations and thank you for your incredible service.