Be a part of the Flash Mob!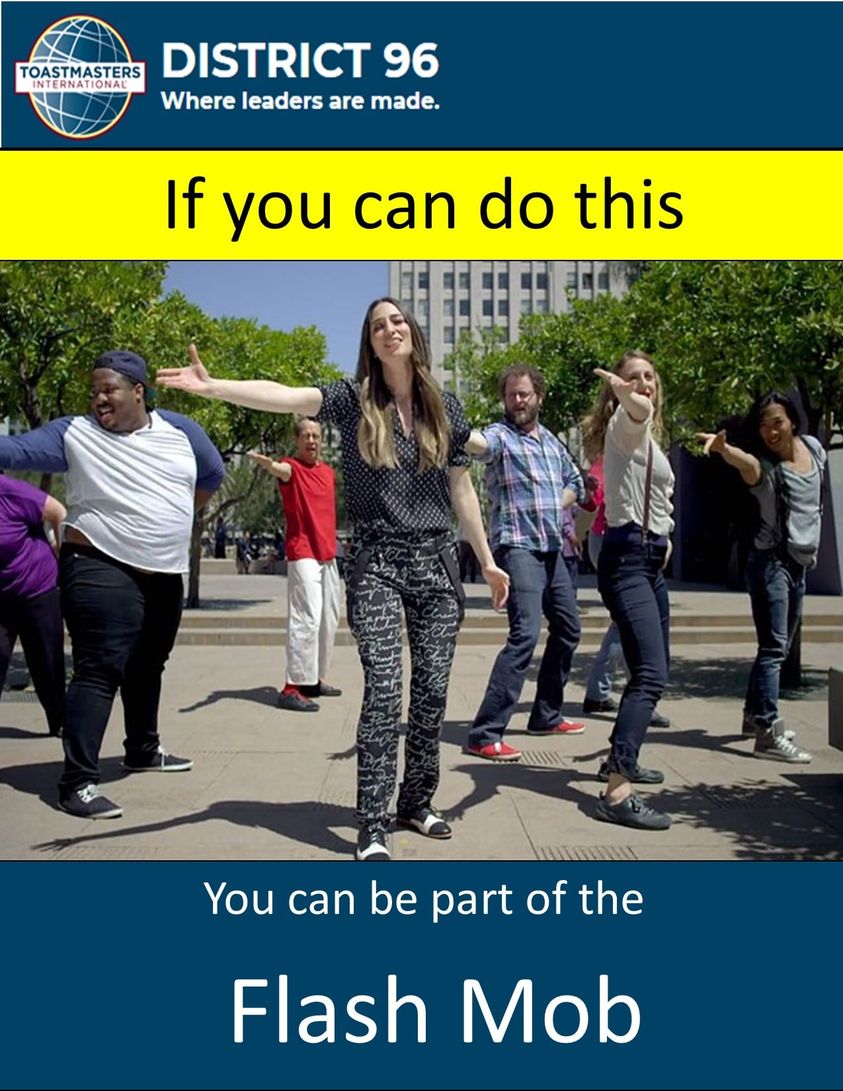 That's right, you can be part of a history making event
As you know, our very own Margaret Page will be inaugurated as Toastmasters International's President in August. To celebrate this momentous occasion, we will be creating a video of Toastmasters from around the world dancing to the song Brave by Sara Bareilles.
https://www.youtube.com/watch?v=QUQsqBqxoR4...
Margaret loves this song and views it as a kind of anthem for herself and Toastmasters. We want British Columbia's D96 and D21 to have a special place in the video, so we are calling all Toastmasters in those districts to participate by sending in a video of yourselves dancing to the song. You can find simple choreography in this video-https://www.youtube.com/watch?v=4qYtmcvmRzg
We suggest you wear red and white for the video, to show our Canadian colours, but it doesn't matter if you wear different colours. Perhaps you can share your entire club dancing in zoom!
Please send your video-not more than 2 minutes long- to publicrelations@d96toastmasters.ca
It will be mashed into a 5 minute video with all contributions.
Deadline is May 29, 2021
Participants are required to complete a video release agreement available here.