Contests Rules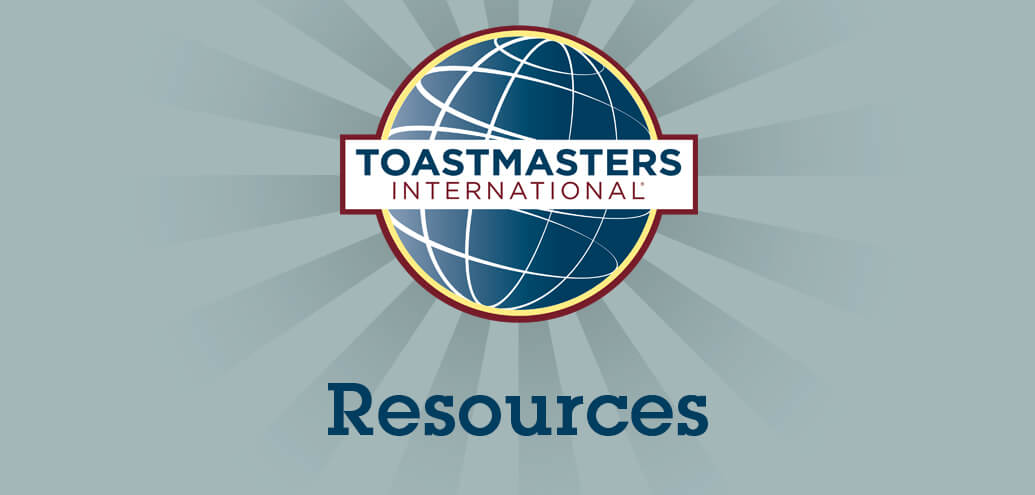 Updated: November 25, 2022
District 96 Speech Contests 2022–2023 TM Year 
Speech contests are an important part of the Toastmasters educational program. They provide an opportunity for Toastmasters to gain speaking experience, as well as an opportunity for other Toastmasters to learn by observing proficient speakers. There are also leadership opportunities embedded within the process of running a speech contest. Plus, contests are fun! This is a win-win for everyone involved.
All contests at the Area, Division and District will be held online this year. Please see the Events Calendar for exact dates & times.
The two contests being held this year are:
International Speech Contest
Table Topics Contest
Club Contests
December 1, 2022 - January 31, 2023
If a club can't hold a contest, they can appoint/nominate contestant(s) to compete in the area contest. 
Club contest is the only level where contestants can be nominated to move on to the next level. Areas and divisions must hold a contest in order to send a contestant up to the next contest level even if they only have one contestant in their contest. In special circumstances, the club may be able to send two contestants to the area contest.
If a Toastmaster competes and wins first place in multiple club contests, they can only move forward to ONE Area Contest. 
The competitor will need to choose which Area Contest they will compete in and inform the other club and area contest officials so the second (or subsequent) place winner may move on in their place. Contest Officials, see #6 below regarding notification of winners.
Eight weeks prior to the Area Contest (December 7, 2022), if an Area has four (4) or fewer assigned clubs in good standing, clubs can send the top two (2) winners from each club speech contest to compete at the area speech contest. All clubs qualify to send TWO (2) winners each to the Area Contest EXCEPT: A14, B20, C32, D42 and J84 who may send one (1) contestant.
Area Contests 
February 1, 2023 - February 28, 2023
Eight weeks prior to the Division Contests (January 4, 2023), in those Divisions with four (4) assigned Areas or fewer, Areas can sent two (2) highest-placed available contestants from each Area to compete at the Division contest. Currently, the Divisions that qualify are: Division A, Division B, Division C, Division D and Division H.
Division Contests
March 1, 2023 - March 31, 2023
Since District 96 has 7 Divisions, Divisions can only send one winner on to compete in the District contest.
District Contests 
April 21, 22 2023
Table Topics Contest - Friday, April 21, 2023
International Speech Contest - Saturday, April 22, 2023
The District International Speech contest will be recorded. The winner's video will be sent to Toastmasters International, where it will be judged virtually for the Quarter Finals of the International Speech Contest. An international panel of judges will determine which speakers will move on to the semi-finals and finals that will take place at the 2023 International Convention in August (hybrid format).
Important Information
At ALL contest levels, when sending the notification of winners to the next / higher contest level, be sure to list ALL of the contestants, not just the top three winners. Life happens and some competitors can't make it to the next level. Please be kind enough to leave an option for the next contestant in line to compete in that circumstance. See Notification form

Whether you are a competitor, judge or contest chair, please read the 2022-2023 Speech Contest Rulebook so all members experience a fun, fair and organized contest. 

Remember to have FUN! Cheer your fellow Toastmasters on as they compete!
Resources
Everyone is welcome to attend Saturday December 10, 2022 Toastmaster Leadership Institute (TLI) where the focus will be all things contests. 
Fillable forms that you need are in these contest kits:
All contest paperwork can be found at the Toastmasters Digital Library 
If you are a contest judge or Chief Judge:
If after reading the contest rule book and you have questions or want to learn more about the judging roles please reach out to our District 96 Contest Chair Sharookh Daroowala at daroowala@shaw.ca. He will also be presenting a workshop on "How to run an Effective Contest" at the District 96 Toastmasters Leadership Institute (TLI) on December 10, 2022.
Additional Resources:
Learn more about judging and speech contests through Toastmasters Speech Contest Tutorials. Each lesson is quick to review and learn.
Is your club in good standing?
Looking forward to an amazing contest season. Good luck to all contestants and thank you to the folks who dedicate their time behind the scenes to ensure the contests are well run! ~ Paul Rostagno DTM, District 96 Program Quality Director