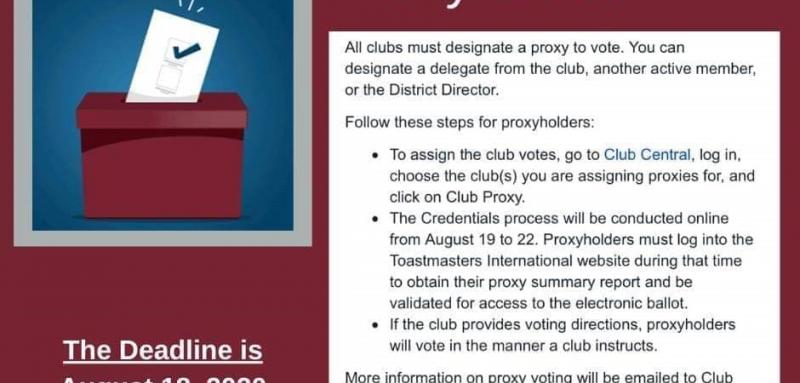 Attention Presidents &/or Secretaries!
Your vote counts and even if you cannot attend the International Annual Business Meeting, your vote can be carried on anyway.
From the Toastmasters International July 2020 magazine:
Every year, members and clubs have the opportunity to vote on important business matters. These votes have a direct impact on the future of Toastmasters International. Refer to this guide to lead your club(s) through the voting process so you're prepared to participate in the Annual Business Meeting, held on August 28.