Area 90 Speech & Evaluation Contest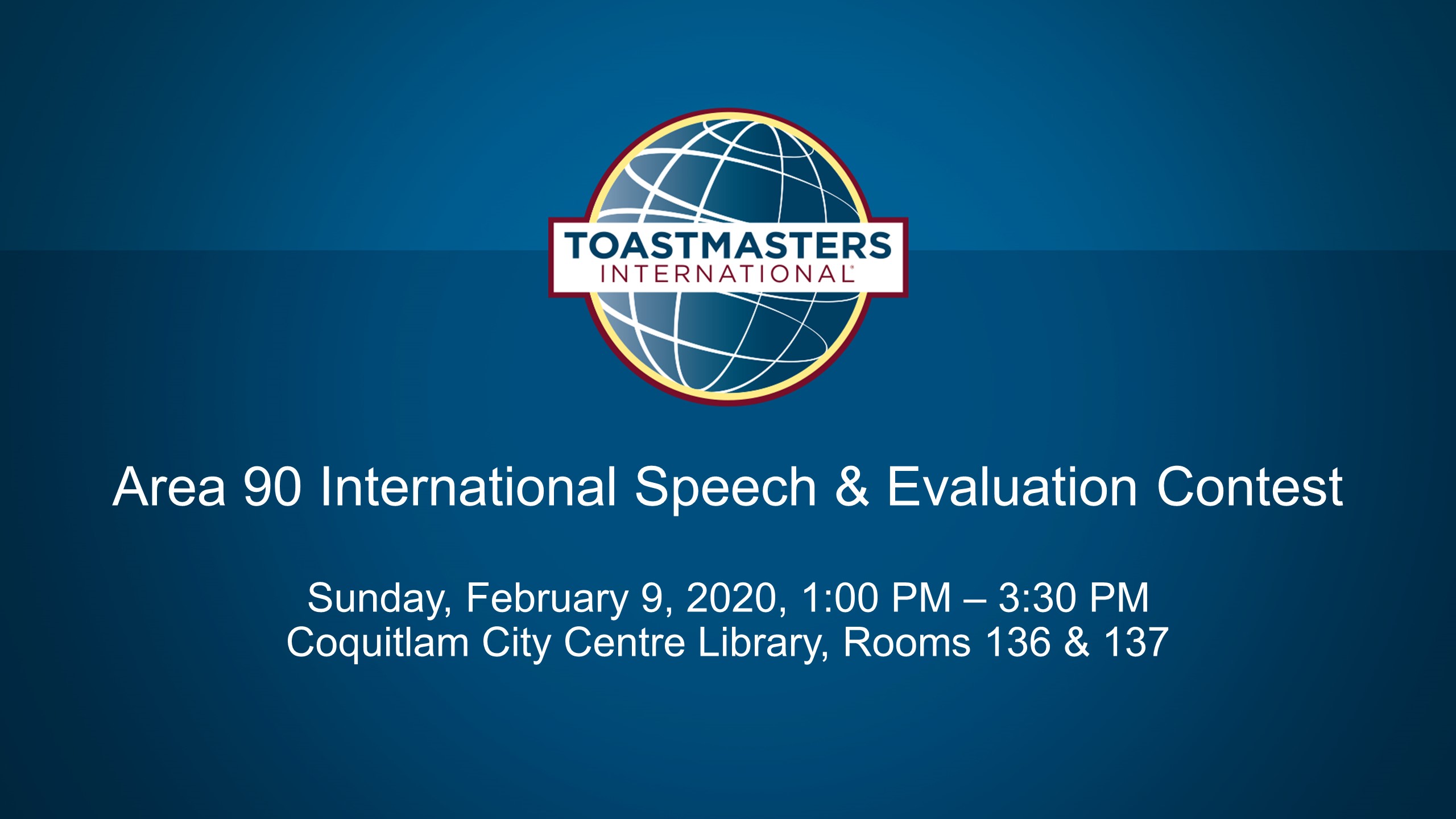 Are you interested in improving your public speaking and leadership skills?
Would you like to gain self-confidence in 2020?
Would you like to be a part of a supportive community?
Come, join us!
Area 90 International Speech and Evaluation Contest showcases the very best speakers from five toastmasters clubs in the Tri-Cities. Winners from this contest will compete at Division M Contest on Sunday, March 8th at 1:00 pm at the same location.
This event is free and open to the general public and is a great way to inspire people to join a toastmasters club to improve their communication and leadership skills.
REGISTER here:  https://www.eventbrite.com/e/area-90-toastmasters-international-speech-and-evaluation-contest-tickets-90083649621