Golden Speakers Weekly Club Meeting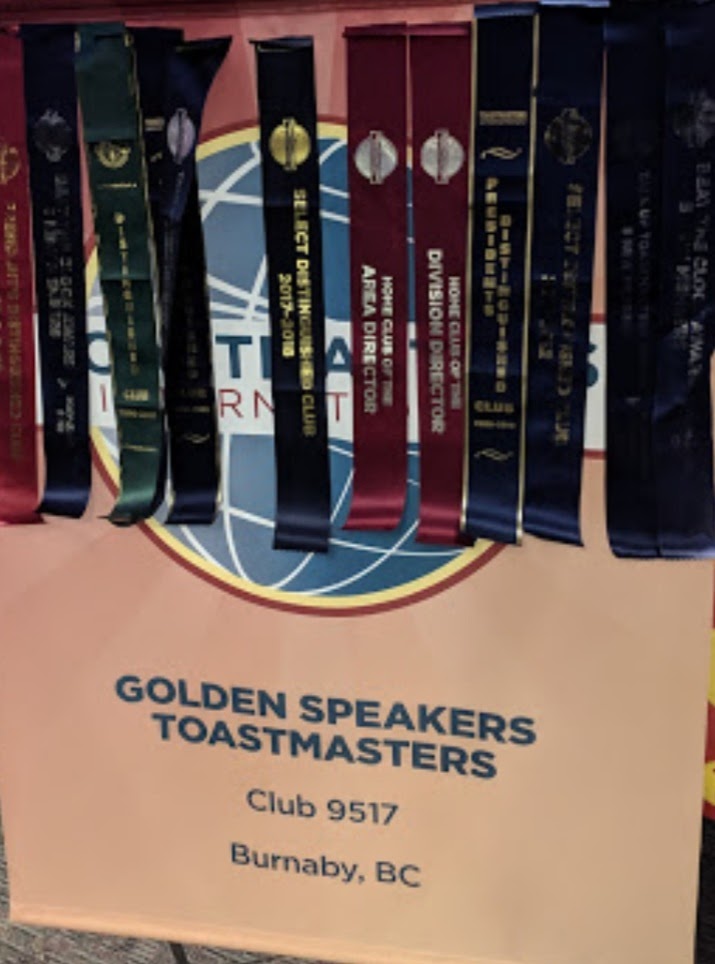 Hello! We at the Golden Speakers are an award winning Toastmasters International club chartered since July 1993 based out of Burnaby, British Columbia, Canada! 
Are you ready to lead, speak and learn? 
Are you ready to sharpen your communication skills?
Come & join us for our virtual Zoom weekly meetings on Wednesday evenings between 7:00PM to 9:00PM (PST).
INSTRUCTIONS: To join us at one of our online meetings, please call or text us at (604) 657-5355 or email us at goldenspeakersTM@gmail.com and we'll send you the Zoom link.
Attendance as a guest is FREE and open to the general public and to all current Toastmasters around the world!
From our Oct. 20/21 meeting theme "A Cultural Celebration!" (visual of how our members identify on the world map):
Google Reviews: https://g.page/Goldenspeakers/review?gm 
Facebook: www.facebook.com/groups/goldenspeakers 
Instagram: https://www.instagram.com/goldenspeakerstoastmastersclub/
Date of Event
Weekly on Wednesday at 7:00pm
Recent
Upcoming
Submit your own Club, Area, Division or District Event!