Salsa Speakers Toastmasters meeting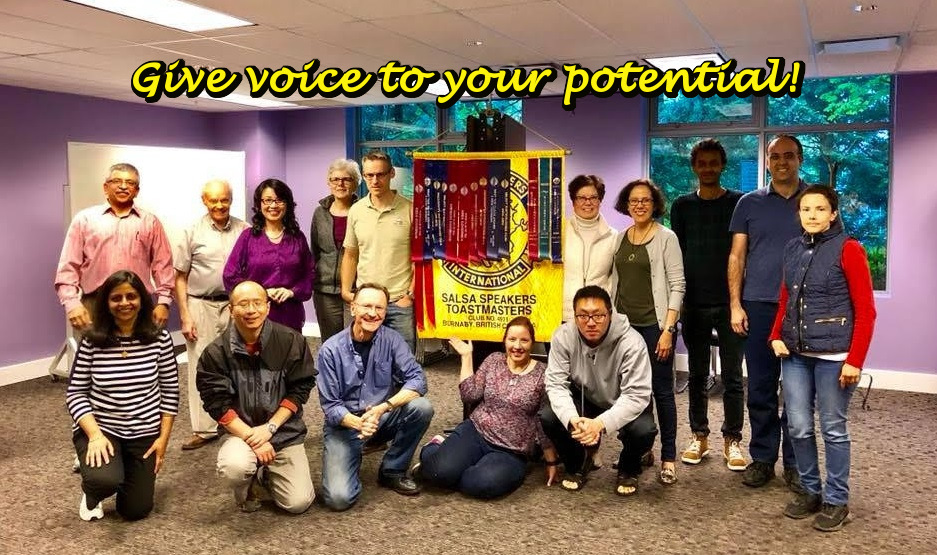 Do you want to become a confident public speaker and strong leader? If so, Salsa Speakers is the place for you. With the all-inclusive Salsa Speakers team you'll find a supportive learn-by-doing environment that allows you to achieve your goals at your own pace. You'll surprise yourself at how quickly you'll be dancing up to the podium to take your turn to speak!
Note: Dancing not *actually* required  ;)
We meet in a nice private room, with ample parking and close to transit. You can enhance your skills presenting with a projector, two members have them and they are freely available for you to use by request. We have experienced accredited DTMs (that's Distinguished Toast Masters) in our club to help you learn.
We meet weekly on Mondays, but not holidays at 6:45 PM sharp.
Please arrive a few minutes early so we can welcome you properly.
(pssst... if you stay late after you might even get in a free pinball game or two.)
Hope to see you soon! :)
Submit your own Club, Area, Division or District Event!