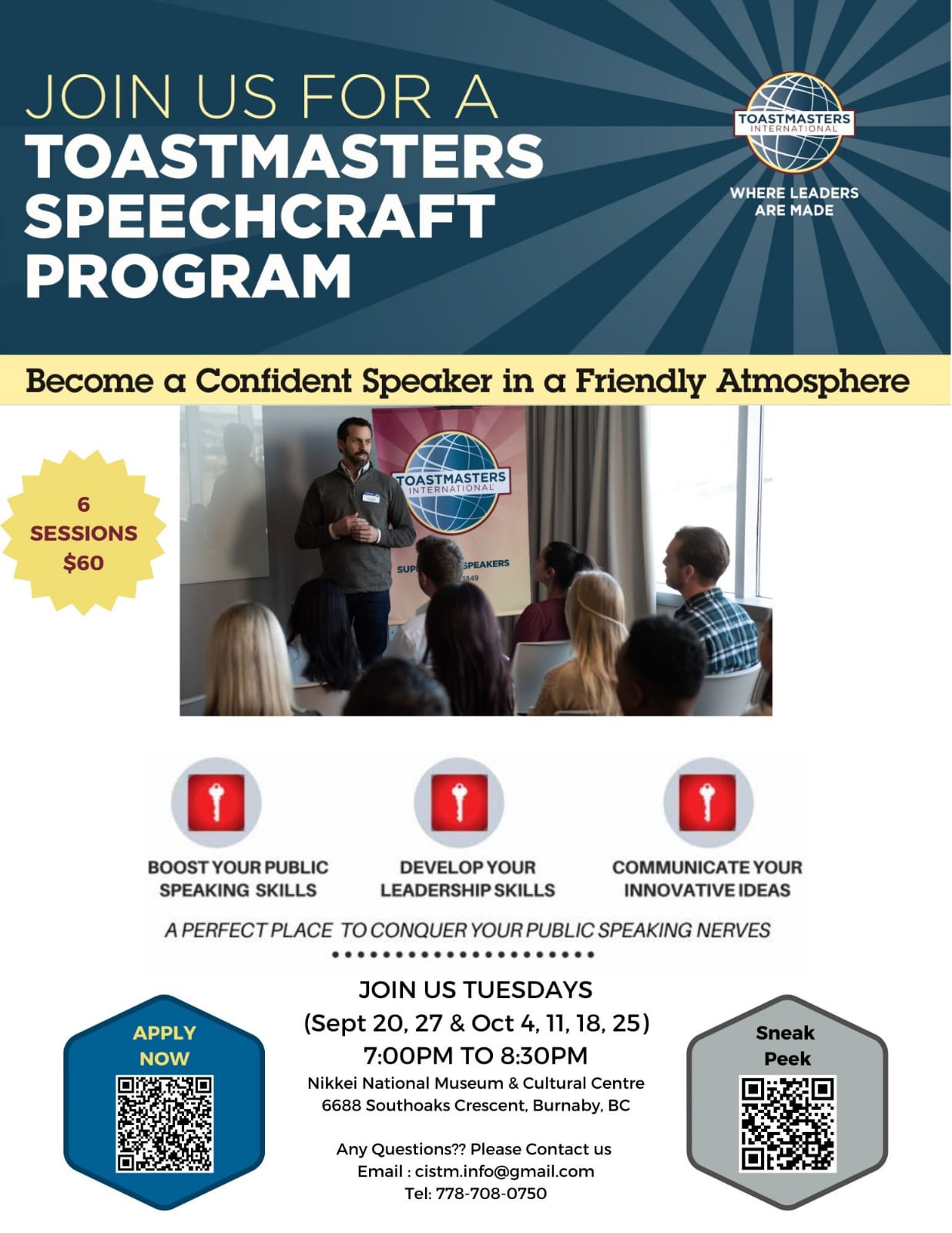 Do you or know someone who needs to get up to speed quick on:
* presenting at management meetings?
* getting ready for an interview?
* deliver a wedding toast?
* deliver a moving eulogy?
We are running an in-person 6 week speechcraft session, starting Tuesday Sep 20, at the Nikkei Cultural Center, at Burnaby (near the Middlegate/Highgate area). Six Tuesdays from 7:00pm - 8:30pm of workshop & practice! Only C$60/6 sessions.
Interested please contact cistm.info@gmail.com.
Space is limited!
Date of Event
Weekly on Tuesday at 7:00pm until Tue, Oct 25 2022
Recent
Submit your own Club, Area, Division or District Event!