Spoken Word Toastmasters Online Meeting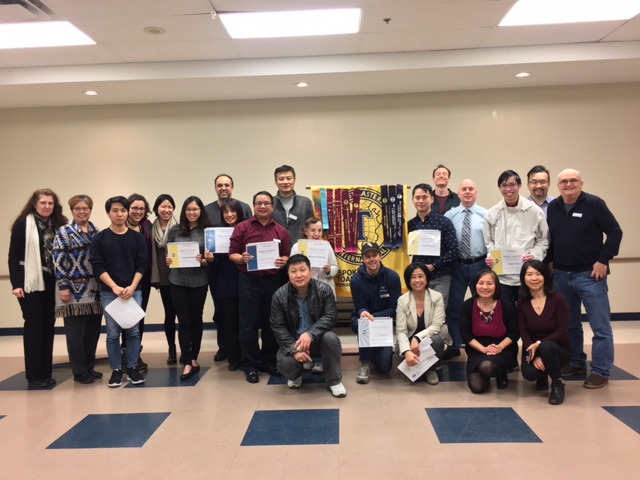 Meeting every Thursday evenings @ 7:00-8:30 PM PST
Zoom ID: 892 7314 9882
Please use our home website contact form to request the password. https://spokenword.toastmastersclubs.org/
Due to COVID-19, our club has temporarily moved to online meetings until further notice.
About Spoken Word:

We are a beginner-friendly Toastmasters club and welcome speakers of all levels - no prior experience required. We are also an Interdenominational Christian club.

Whether you are looking to brush up on your presentation skills or to learn how to organize your ideas and communicate them to your audience, Toastmasters is a great place to start.

Toastmasters not only helps with developing valuable communication and leadership skills (which in turn builds up your confidence), it is also a community of like-minded people from all walks of life.

Come and join our online meeting as a guest (it is fun, and free) to see what Toastmasters is all about. For more info, please visit our website: https://spokenword.toastmastersclubs.org/Frequently_Asked_Questions.html
Submit your own Club, Area, Division or District Event!