Division M Speech Contests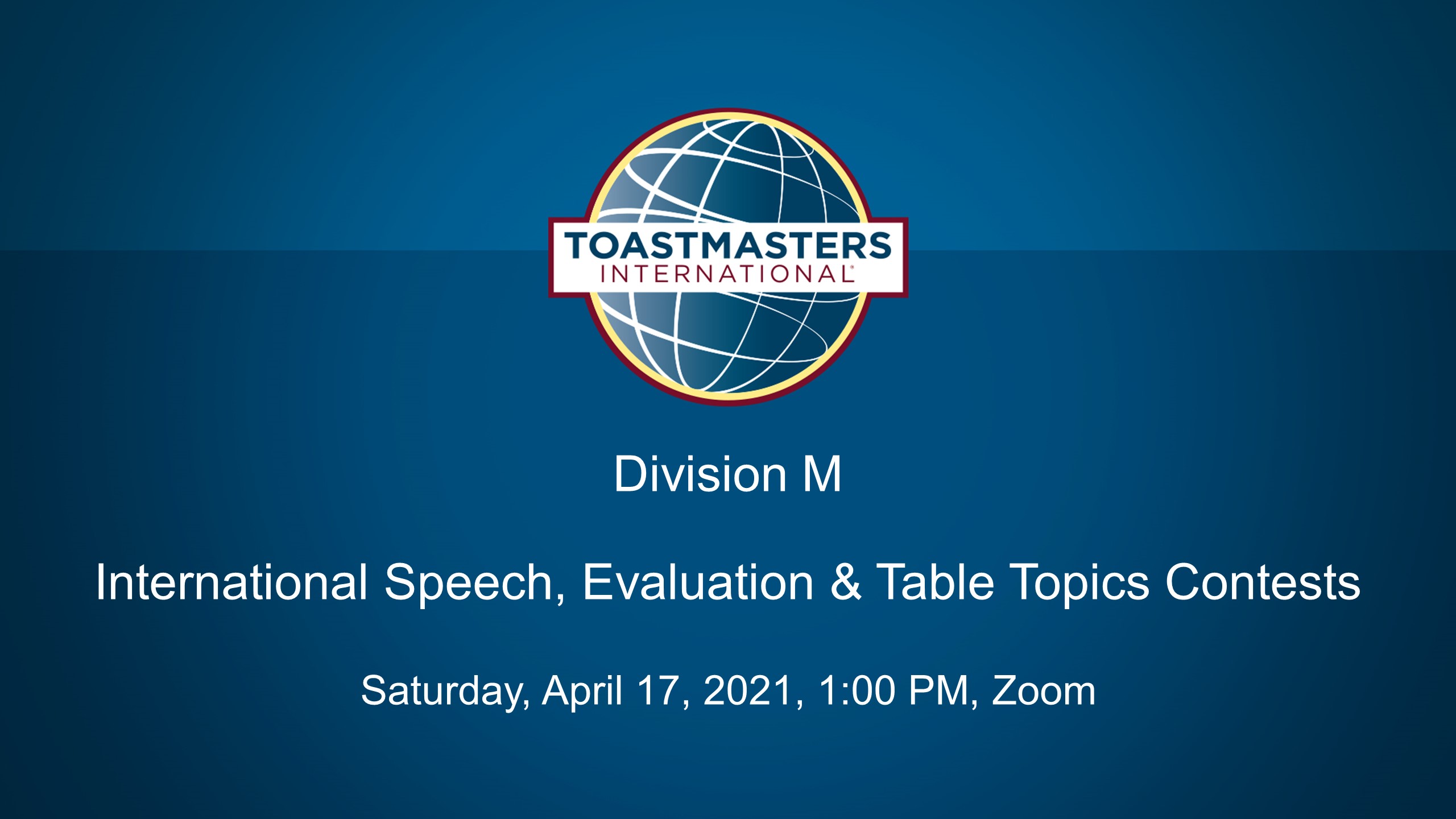 Come one, Come all! It is time for the next round of the International, Evaluation, and Table Topics Speech Contest!
Guests, family and friends are welcome to attend!
Please register in advance on Eventbrite to get contest link: https://divmcontestapr17.eventbrite.ca
Submit your own Club, Area, Division or District Event!