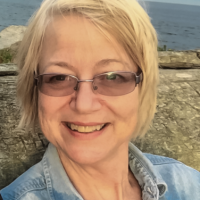 Johanna Rzepa, DTM
Johanna has been a Toastmaster for the past 8 years and although she recently received her DTM, Johanna continues to look forward to the next part of her Toastmaster Journey. She thrives in being involved in projects and enjoys teamwork and working towards goals collaboratively. Johanna promotes providing constructive feedback to others that encourage a culture of respect and open communication. Her leadership builds on-going growth for all.
Member History
Request Speaker
Please note: District 96 is only offering a list of speakers available to do presentations.
District 96 is does not take any responsility for either the requesting club or the prestentor.
To request this speaker
Contact the speaker directly using the details below. Be sure to include as much detail as possible, including:
The date of the event
The topic
The location
Any information about the event
Roles held in District 96
Awards won in District 96