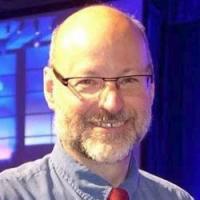 Kerry Deschamps, DTM PDD
Kerry has been a Toastmasters for 21 years, lives in Prince George and is currently our District 96 Director overseeing 145+ clubs. He originally joined Toastmasters to get over his nervousness and increase his confidence around people and is currently a member of a community and an advanced Toastmasters club. Kerry has served in many leadership roles including every club officer role, Area Director, Division Director and Program Quality Director. He has completed all the advanced communication manuals, the better speaker series, the successful club series and the leadership excellence series. Kerry has also won the District Evaluation Contest in 2006.
Kerry is married to a wonderful woman Cindy and has two loving children, two grandchildren, and two dogs. He enjoys faith, family, friends, croquet, camping, learning, leadership, Lego, volunteering, helping others develop, training, chess, card games, board games, Sudoku, coffee, and cheesecake. He also makes a great blueberry cheesecake … just ask him.
Kerry works as a General Manager for IRL Supplies (a forestry and mining equipment provider) and holds a Masters of Science in Forestry. Previously Kerry worked for 22 years as a strategic planner in the Forestry sector and 7 years as a church administrative team leader in the Non-Profit sector.  Through his church, Kerry has been an adult small group coach, adult small leader, grade K-5 large group teacher and grade 3-5 boys small group leader for many years.
Member History