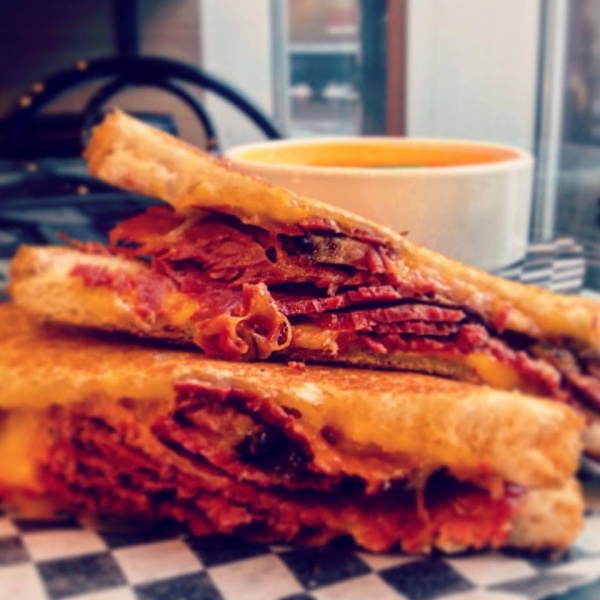 ASK Toastmasters - Advanced Speakers Club INVITES you to our first meeting of 2020.
Theme:  "LIGHT ON THE WAY AHEAD" -- Twenty years after Y2K, let's plan ahead strategically and help create a world with hope and joy and where enlightened leadership can provide a better path for all.
    It is also the Year of the Rat in the Chinese Zodiac, associated with the entrepreneurial spirit linked to material success, wellness and luxury in live.
Date: Friday, January 24, 2020 (4th Friday)
Time:  6:30 pm Meet and Greet, 7:00 pm Meeting and Dinner
Location:  Dunn's Famous Restaurant, 827 Seymour Street (at Robson), Vancouver, BC.
Cost:  $25.00 dinner meeting
=============================================================================================
Menu Options:  Please kindly submit your menu choice name (not just a number please), with side.
1. Regular Smoked Meat Sandwich - Authentic Montreal Smoked Meat hand sliced served in a Light Rye with Mustard with half a pickle. Side of Fries or Coleslaw.
2. Smoked Meat Grilled Cheese - Classic Grilled Cheese with Montreal Smoked Meat served.  Side of Fries or Coleslaw.
3. Vegetarian Wrap - Lettuce, tomato, chickpeas, banana peppers, avocado, coleslaw and cheddar with herb mayo and half a pickle on the side.  Side of Fries or Coleslaw.
4. Grilled Cheese - Classic Grilled Cheese, white bread with cheddar cheese. Side: Fries or Coleslaw. 
5. Turkey Bacon Avocado - House made roasted turkey, lettuce, tomato, bacon, avocado with herb mayo on a ciabatta. Side of Fries or Coleslaw.
6. Dunn's Poutine - Montreal Smoked Meat poutine with BBQ gravy and cheesecurds.  Side of Coleslaw.
7. Quebecois Poutine - Kennebec fries, fresh Canadian cheese curds covered in our original BBQ beef gravy.  Side of Coleslaw.
8. Fried Chicken Poutine - BBQ gravy and Fried Chicken Chunks with green onions and buffalo ranch sauce.  Side of Coleslaw
All meals will be served with a soft drink. But tea or coffee can be substituted for the soft drink.  Dessert will be Cake and Fruit.
=============================================================================================
Co-Chairs:  May S. Tveita and Fai Murray
RSVP:  Advanced registration is required.  Please confirm your attendance with your menu choice with side by Wednesday, January 22 to May Tveita maysoo@shaw.ca and/or Fai Murray fai.murray@gmail.com.  Advise of any substitutions or allergies. 
GUEST ARE ALWAYS WELCOME!  https://advancedspeakers.toastmastersclubs.org/directions.html
Submit your own Club, Area, Division or District Event!