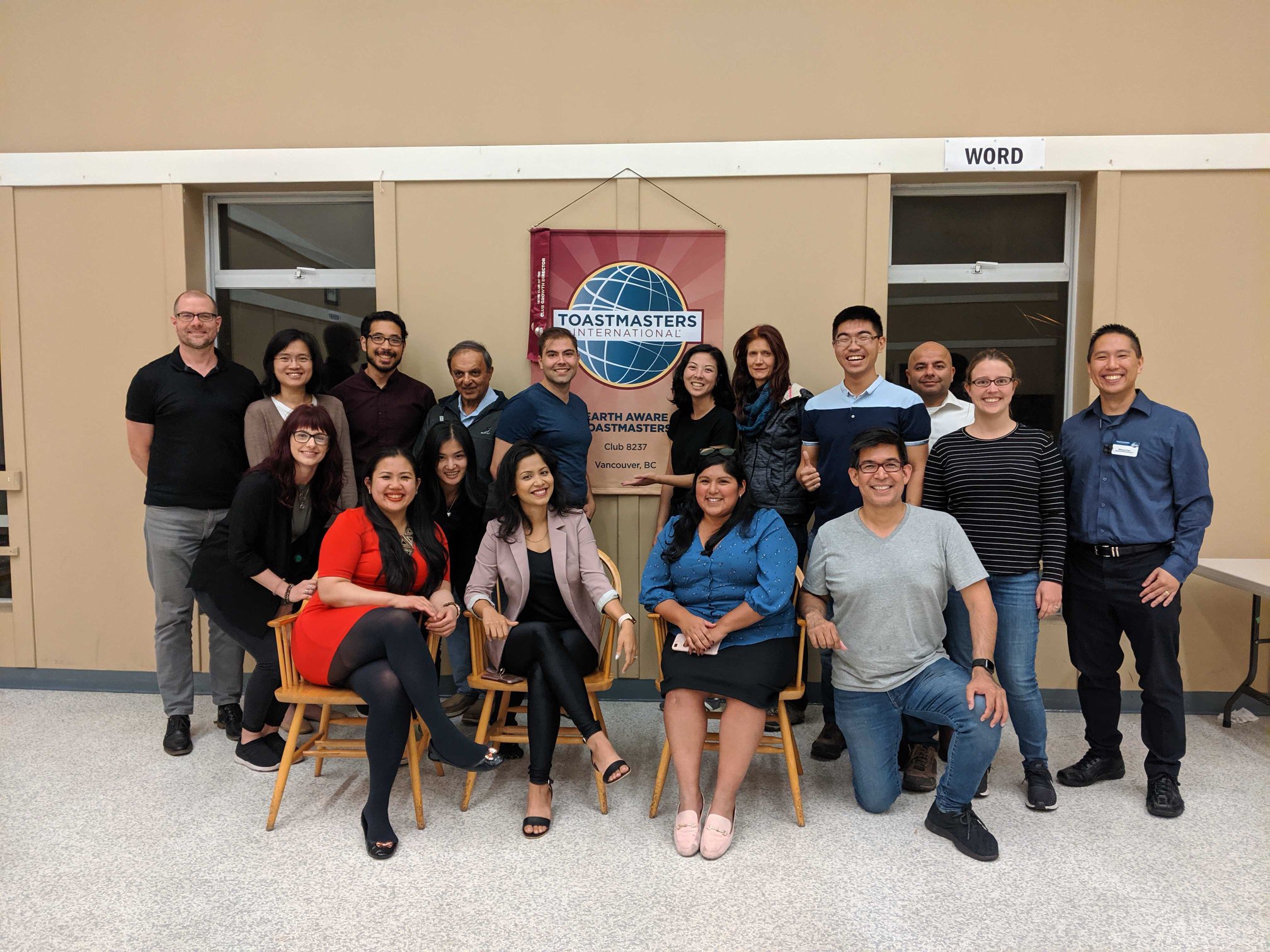 Come Join Us at Earth Aware!  A fun, creative and energetic club!  All speaking levels welcome, our members have a variety of speaking experience, from beginner to competitive speakers.  Follow us on Facebook, to see what we're up to!
Want to attend?
Please email:  earthawaretoastmasters@gmail.com for Zoom link
Meetings held on Mondays (weekly) - except for Stat Holidays - 7:00-9:00pm PST
Submit your own Club, Area, Division or District Event!