Club 59's EPIC Open House & Homecoming!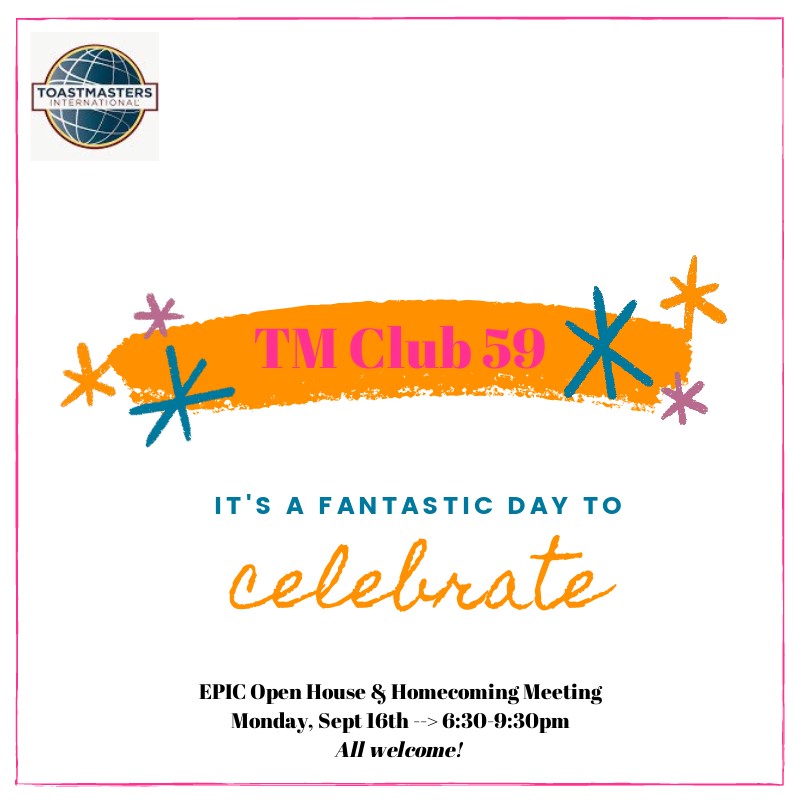 Vancouver's oldest Toastmasters Club welcomes you to join us for a special night of friends and celebrating the joys of public speaking!
About this Event
Have you ever experienced a fear of public speaking? 
Have you ever been curious about Toastmasters? 
Are you a former Toastmaster who misses the fun?
Friends - old and new - come join us for a night of celebration, connection, and learning...
On the agenda: lots of public speaking tips and tricks, speakers taking center stage, and inspiring stories from new club members and OG testimonials alike!
Would you be interested in practicing speaking in front of a friendly audience? Come say "hi" and if you're ready, you can even grab an opportunity to speak. We promise you lots of great feedback and fun.
Please click HERE to register - All welcome!
Doors are open at 6.15 pm - please arrive no later than 6.30 pm.
Refreshments will be served!
Submit your own Club, Area, Division or District Event!