Advanced Leaders Lab with Workshop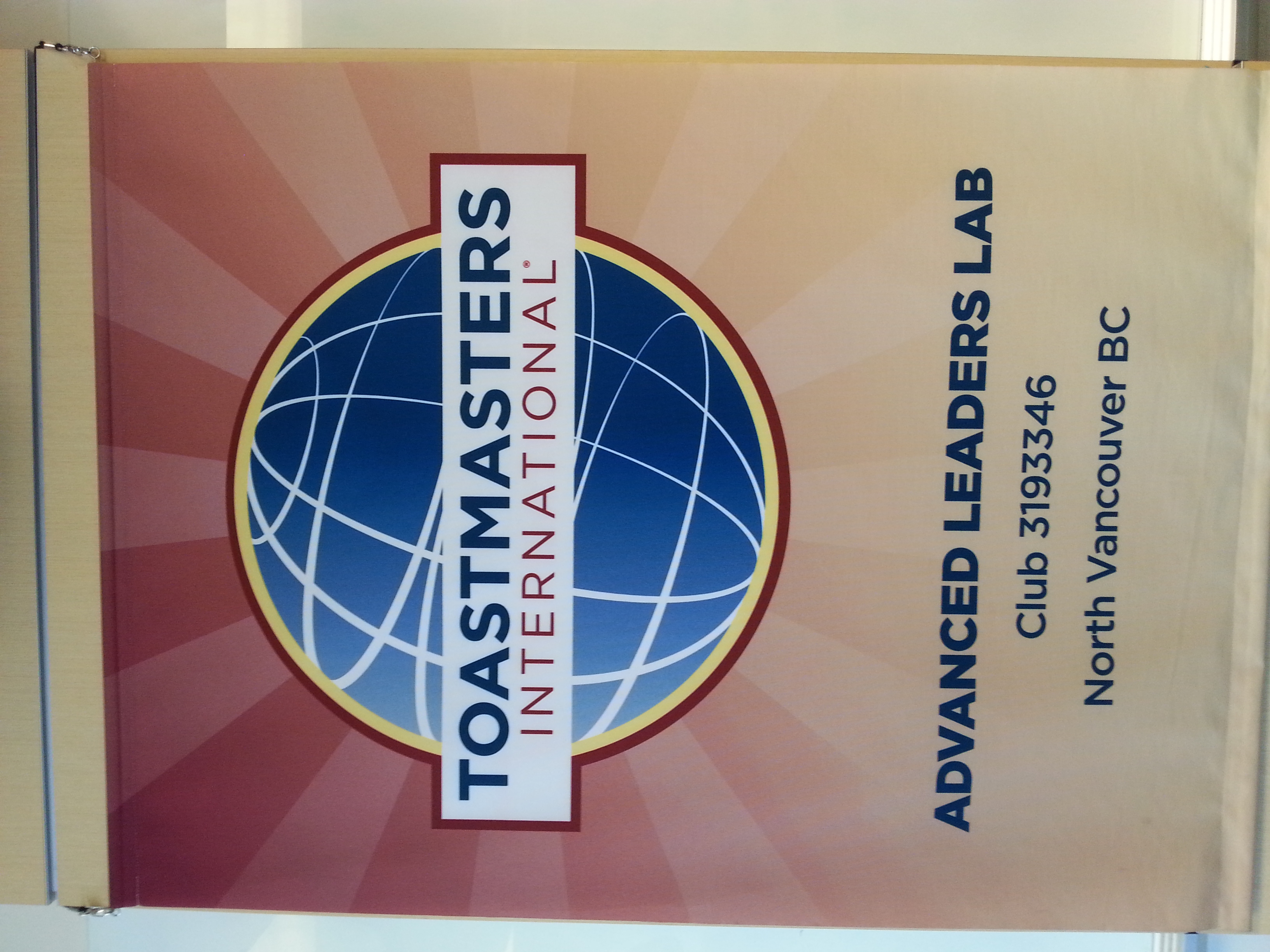 ADVANCED LEADERS LAB ("ALL")
Toastmasters of North Vancouver

Date: Saturday, October 16th, 2021 (3rd Saturday)

Time:  Gather by 10:00 am. Meeting 10:15 am - 12:15 pm.  Virtual doors open at 9:45 am
Location:  Online Zoom

Meeting / Program: Speakers and Evaluators with audience mini-evaluations, plus a Workshop by Maureen McBeath, DTM who will delivering a Level 5 option in Pathways.  Pathways - Tackling projects in Level 4 and 5 of any Path and DTM requirements." 
Workshop for October - Levels 4 & 5 in Pathways and Beyond.  We will cover how to navigate the required and elective projects in Levels 4 and 5 and Pathways DTM requirements.
Many members are ready to move into the projects and speeches for the higher levels but not sure what is involved in some of the required projects or which Electives to take on.  Attend this workshop to learn more about the Electives; how to complete a Path with the 'Reflect on your Path' project;  and the requirements for a DTM in Pathways including the DTM Project.  There are fewer projects and speeches at the top levels but they cover some new and interesting learning.
Workshops at Advanced Leaders Lab are any of these: presentation, discussion with facilitation, longer speech, keynote speech, panel discussion, crafts, debate, speech with discussion.
Join Meeting:  To join the online meeting, please see club website for Information.  https://advancedleaderslab.com/
We look forward to seeing you all there.  Guests are welcome.

Changes due to coronavirus (COVID-19) - online meetings on ZOOM for social and physical distancing.

Typical Meeting Location:  (151 West Esplanade Ave., North Vancouver, BC. Enter ICBC Building off Esplanade to Security Desk.)  Future in-person meetings will likely be within the Lonsdale Quay area.
Contact:  Guests and for further information, please contact: Joyce Mahy, VP-Education, Advanced Leaders Lab  joyce_mahy@telus.net
Club Website:  https://advancedleaderslab.com/
We hope to see you at our next Advanced Leaders Lab (ALL) meeting: Saturday, October 16th, 2021 before 10:15 am.
Submit your own Club, Area, Division or District Event!