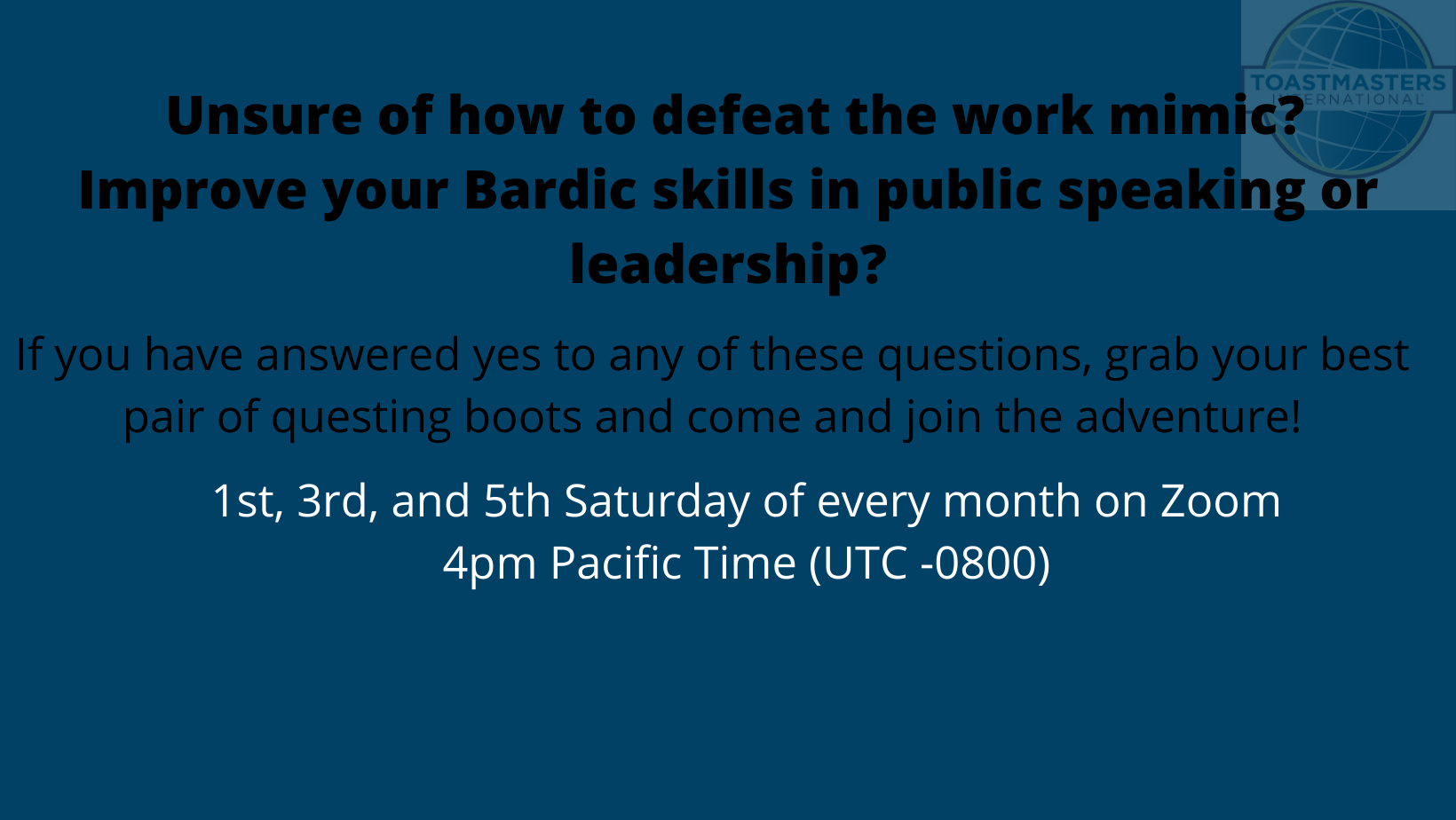 Feeling discouraged about how to defeat the insurmountable work mimic? Love fantasy, sci fi, dungeons and & dragons and wish you could use such imagery when giving a presentation or speech?
If you have answered yes to any of the those questions, then look no further!
Come visit Critical Hit Narrators on the 1st, 3rd, and 5th (if applicable) Saturday of every month at 4:00pm PST (UTC -0800). 
All are welcome to attend!
If you have any questions, send an email to criticalhittm@gmail.com
Submit your own Club, Area, Division or District Event!