Vancouver Mandarin Learners Club Meeting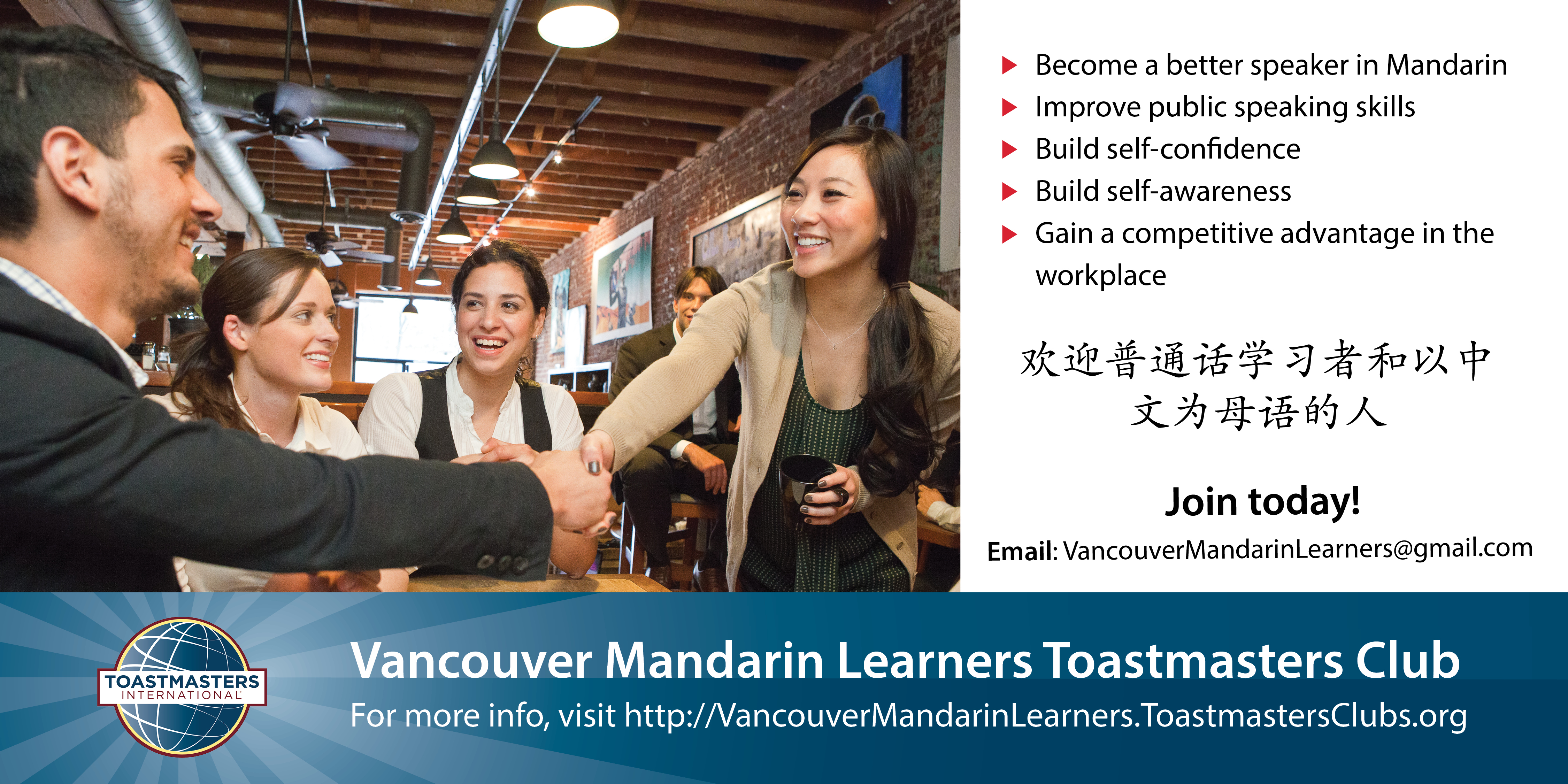 If you want to be fluent in Mandarin or have been struggling to become fluent, then Vancouver Mandarin Learners (VML) Toastmasters Club was created to help you develop and advance your Chinese language proficiency in a safe and supportive environment. Our meetings are conducted mostly in Mandarin Chinese with a little bit of English when needed. Most of our guests and members range from a low intermediate to an advanced level in Chinese. If you are looking to take your Chinese language skills to the next level, then an immersive language environment is key! 
Come check out our club meeting which happens every 2nd and 4th Thursdays of the month from 6:00 - 7:30pm. Please register on our Meetup page to receive the link to our virtual meeting. Note: Look for "[Toastmasters]" in the meeting title and register for the date you'd like to attend.
Submit your own Club, Area, Division or District Event!