Crystal Clear - Table Topic Presentation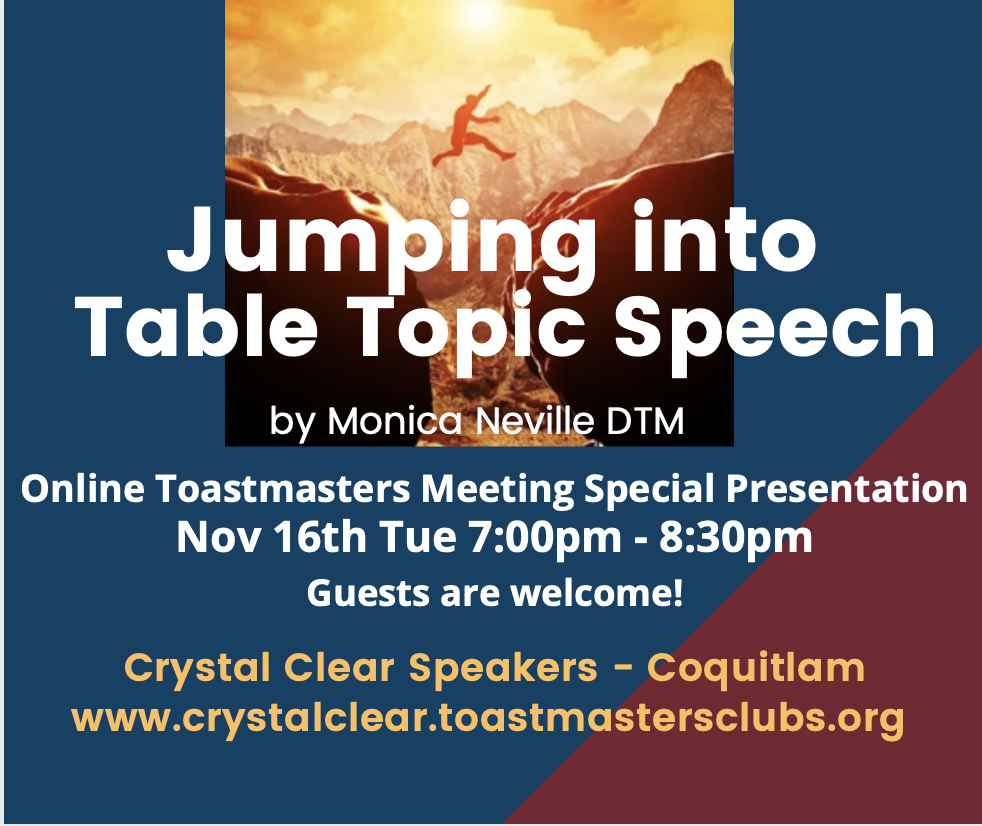 Nov 16th, 2021 Tue 7:00pm - 8:30pm Online Special Presenation on "Jumping Into Table Topic" speeches.
Are you stumble on Table Topic Speeches? Do you want to have a work out on Table Topic Speeches? Come join us as a guest!
RSVP Eventbrite: https://www.eventbrite.ca/e/online-table-topic-special-presentation-tues-700pm-to-830pm-nov-16-2021-tickets-172438898387
Submit your own Club, Area, Division or District Event!