Golden Speakers Club Contest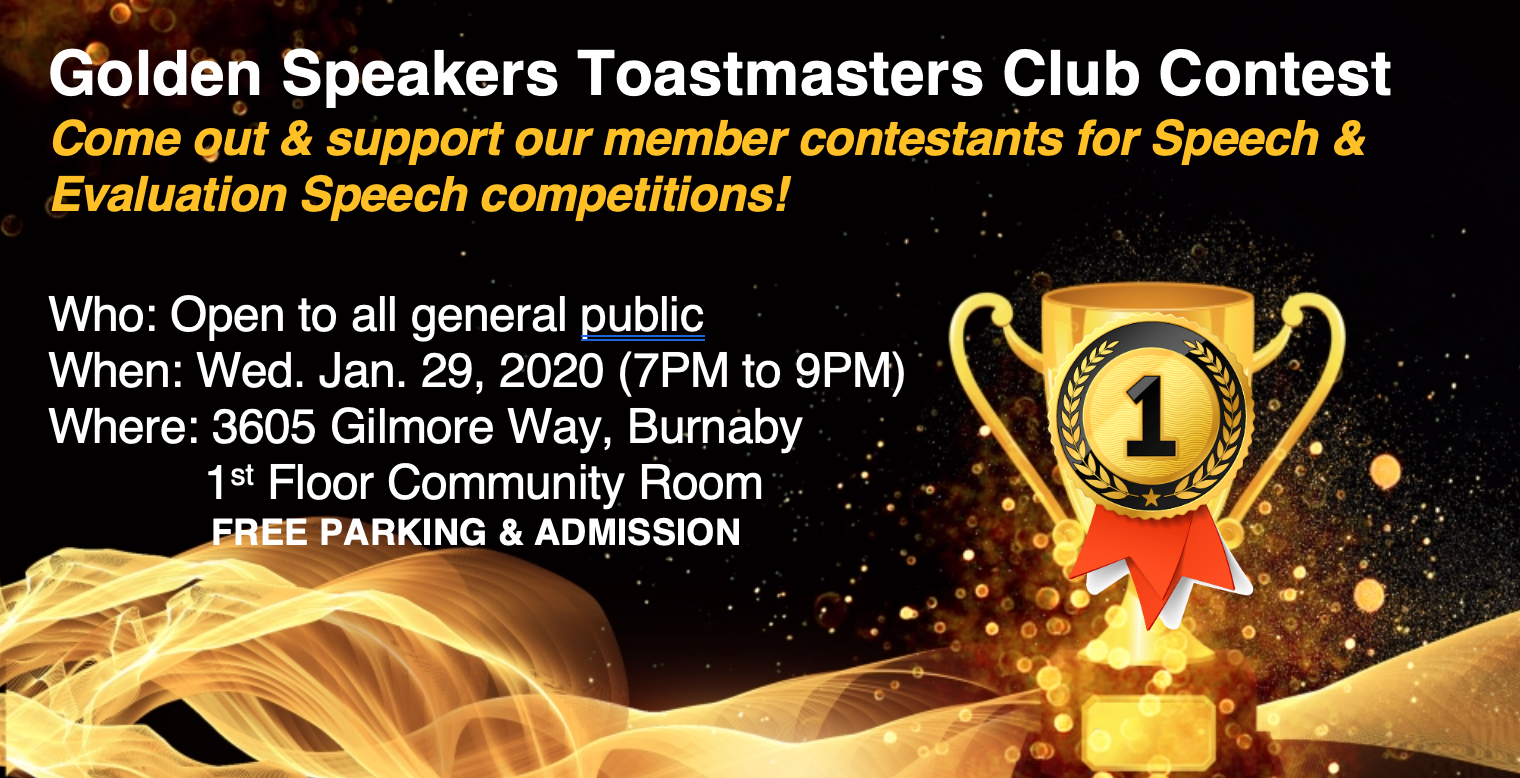 Please join us in supporting our fellow Golden Speakers Toastmasters members for our club contest! 
Contestants will be presenting prepared speeches for our Speech Contest as well as evaluations for our Evaluation Speech contest.
First place winners from both Speech and Evaluation Speech contests will advance to compete in our Area 84 contest (date TBD).
As always guest admission is free & free parking located in the back of our building during meeting hours (paid street parking available in front of building).
For more information, please contact us via email at goldenspeakersTM@gmail.com, by phone or text at (604) 657-5355, through our club website https://goldenspeakersburnaby.toastmastersclubs.org/ or by visiting us on our Facebook page at https://www.facebook.com/groups/goldenspeakers/.
Thanks & see you all there!
- Your Golden Speakers Toastmasters Club Members
Submit your own Club, Area, Division or District Event!