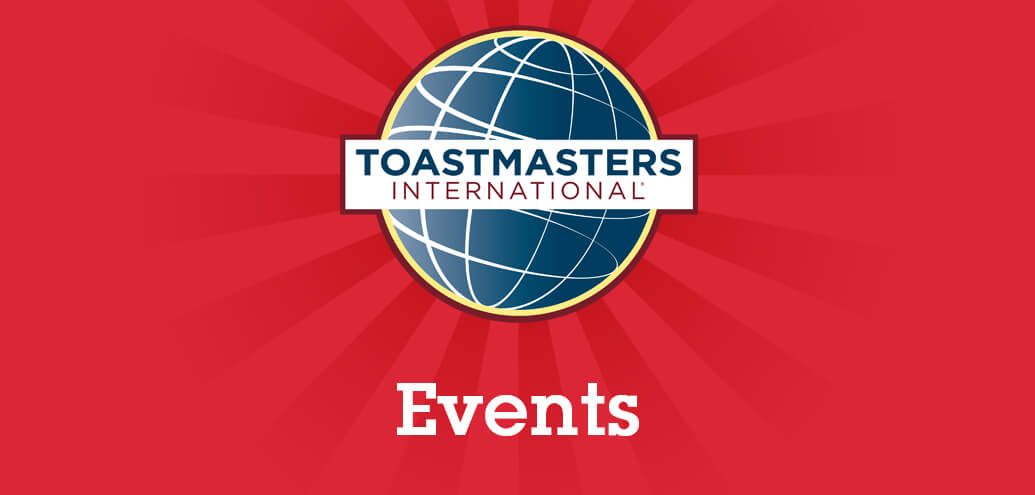 SPECIAL EVENT for Members of Advanced Clubs in District 96
Advanced Club Summit
Date:  Saturday, May 28, 2022
Time:  9:00 am - 12:00 pm
Location:  Online ZOOM
This online, free event is tailored specifically for the advanced clubs in District 96.
Together we will explore the successes and the opportunities that each of the advanced clubs in our district have, including:
Defining how your club is advanced by sharing elevator pitch that describes advanced appeal and uniqueness
Breakout room and main room share as to why you joined an advanced club and what keeps you coming back
Opportunities to support your local community as well as our Toastmaster community 
Speakers Bureau 
Expanding membership 
Ringside Retreat 
Next steps
Please register at:  https://d96 advanced club summit may 28.eventbrite.ca
Looking forward to seeing you! 
Lily Laverton DTM
Program Quality Director District 96 2021-2022
District Director Elect District 96 2022-2023
Toastmasters International | District 96 (BC & Yukon)
Submit your own Club, Area, Division or District Event!