D96 Club Officers Training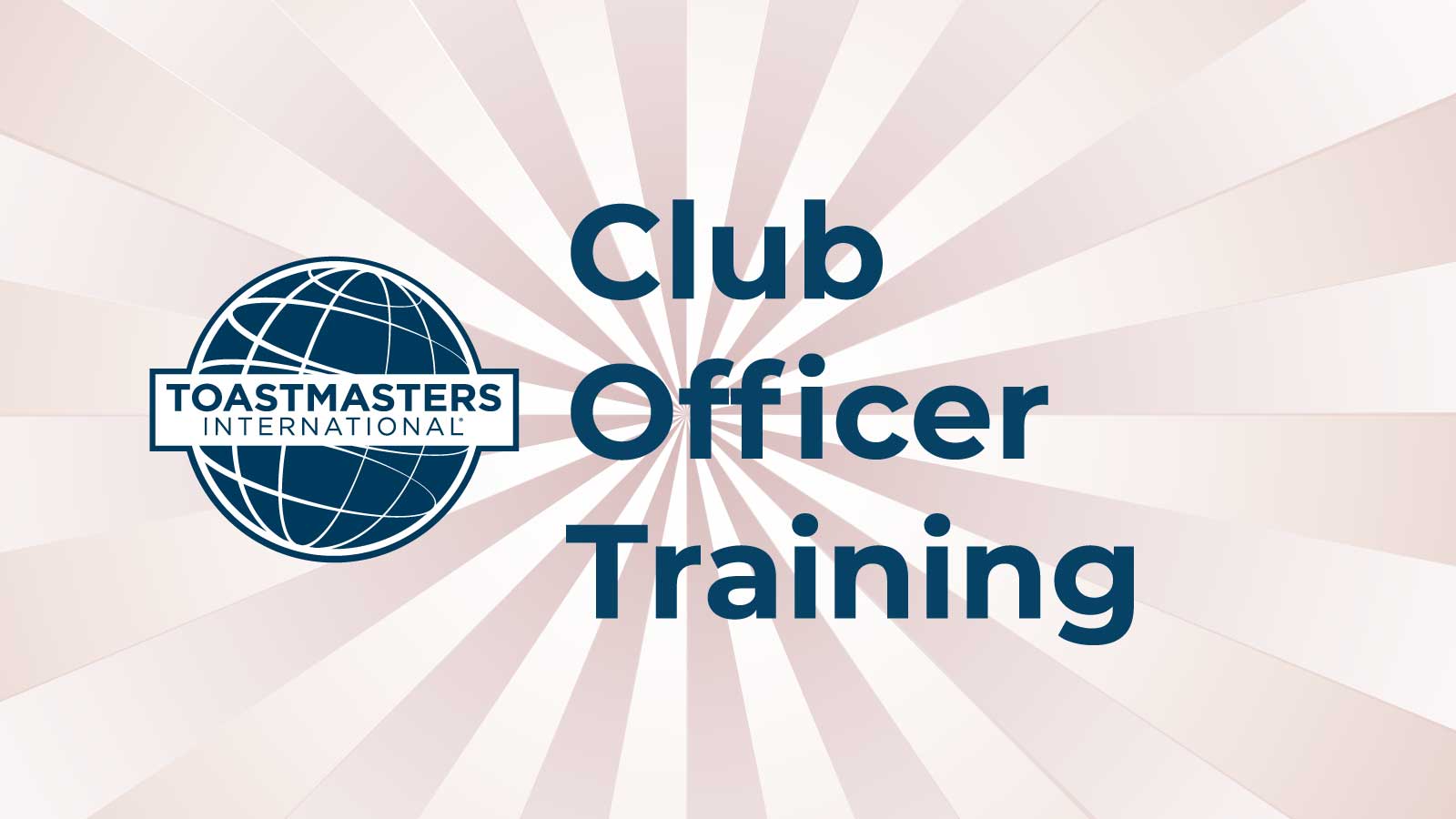 CLUB OFFICERS TRAINING
Hosted by District 96

DATE:  Saturday, December 10, 2022
TIME:  12:20 pm - 4:00 pm (PST) Pacific
                Session 1:  12:25 pm
                Session 2:    2:15 pm
LOCATION:  ZOOM online
We will offer two COT sessions in the afternoon.
You have the choice of attending none, either, or both sessions (perfect if you have two or more club officer roles):
- One session at 12:25 pm;
- One session at  2:15 pm;
Each session has breakout groups for every club officer role.
Trained club officers translate into a club's ultimate success.
Connect, collaborate and share with your peers
Brainstorm on how you can grow in your position and as a leader
Get input from your peers on any club's challenges you may have
Share successes and best practices
Get energized and inspired
D96 Club Officers Training (COT)
with Toastmasters Leadership Institute (TLI)
Round 2 - November 1 - February 28
Club Officers are required to attend two training periods each term.  Clubs with officers attending training receive credit toward the training goal in the Distinguished Club Program (DCP)
Watch for more dates of Club Officers Training Online:
https://d96toastmasters.ca/events/club-officer-training-online
-------------------------------------------------
Sign up now before the busy holiday season.  
REGISTER:  https://www.eventbrite.ca/e/tli-cot-december-10-2022-tickets-476076657097
Submit your own Club, Area, Division or District Event!