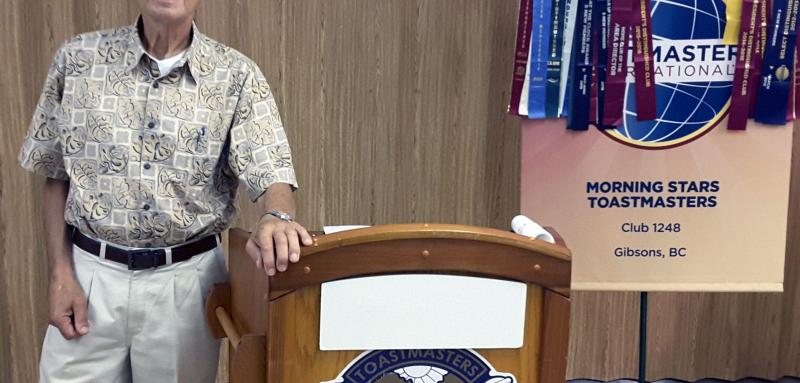 "I stood back, guided and filled in the gaps."
Distinguished Toastmaster Frank Coldicott recently returned from a visit with his daughter in Australia. While he was there, father and daughter, both wood crafters, designed and constructed homemade Adroinnock chairs.  While Frank's daughter is still exploring her abilities, Frank said he was most content to stand back, guide and fill the gaps in her training.
Much like he has done for our Morningstars Toastmasters club on the Sunshine Coast in Gibsons, British Columbia and many clubs across British Columbia, Canada.