TLI Leadership & Club Officer Training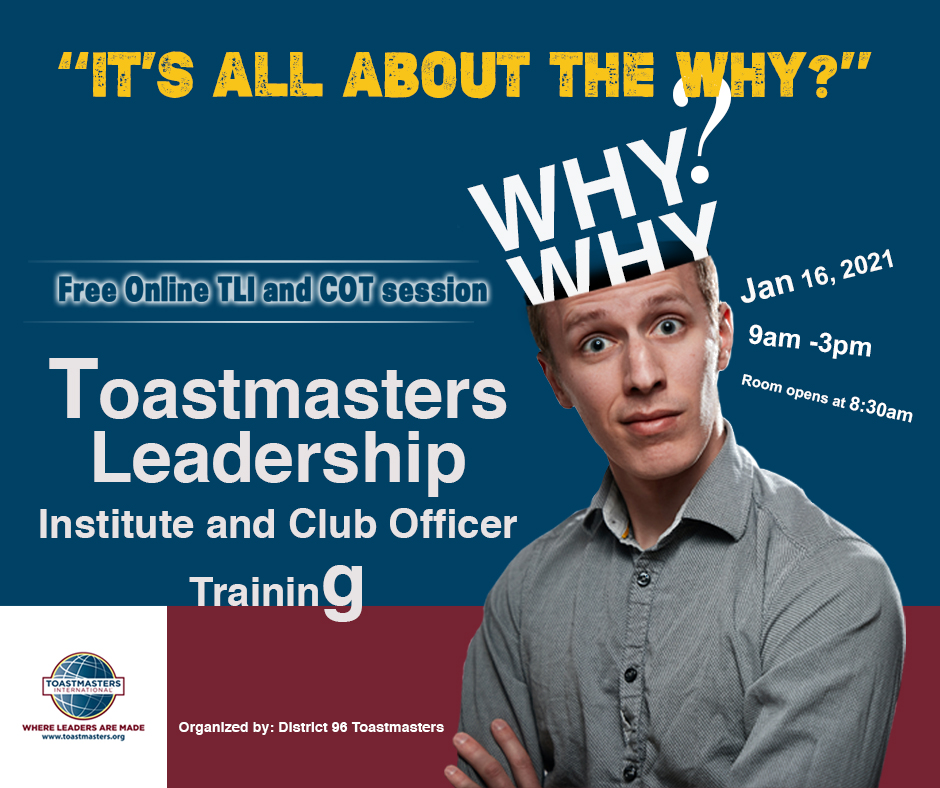 It's here! All our members are invited to the 2021 Toastmasters Leadership Institute and Officer Training to run your high-class Clubs…from the guest to the Club President!
A full day (9:00am – 3:00pm) of learning, transformation, and a social blast!
This event is the kickoff to the second half of our Club Officer year! It also offers sessions which focus on operating your club contests, analyzing how to FINISH STRONG this year and how to bring the joy of the WHY!
The District Leadership Team invites you to attend what promises to be a line of great speakers delivering keynotes, breakout sessions of special topics, and Creative Club Officer training!
Submit your own Club, Area, Division or District Event!