D96 District Council Meeting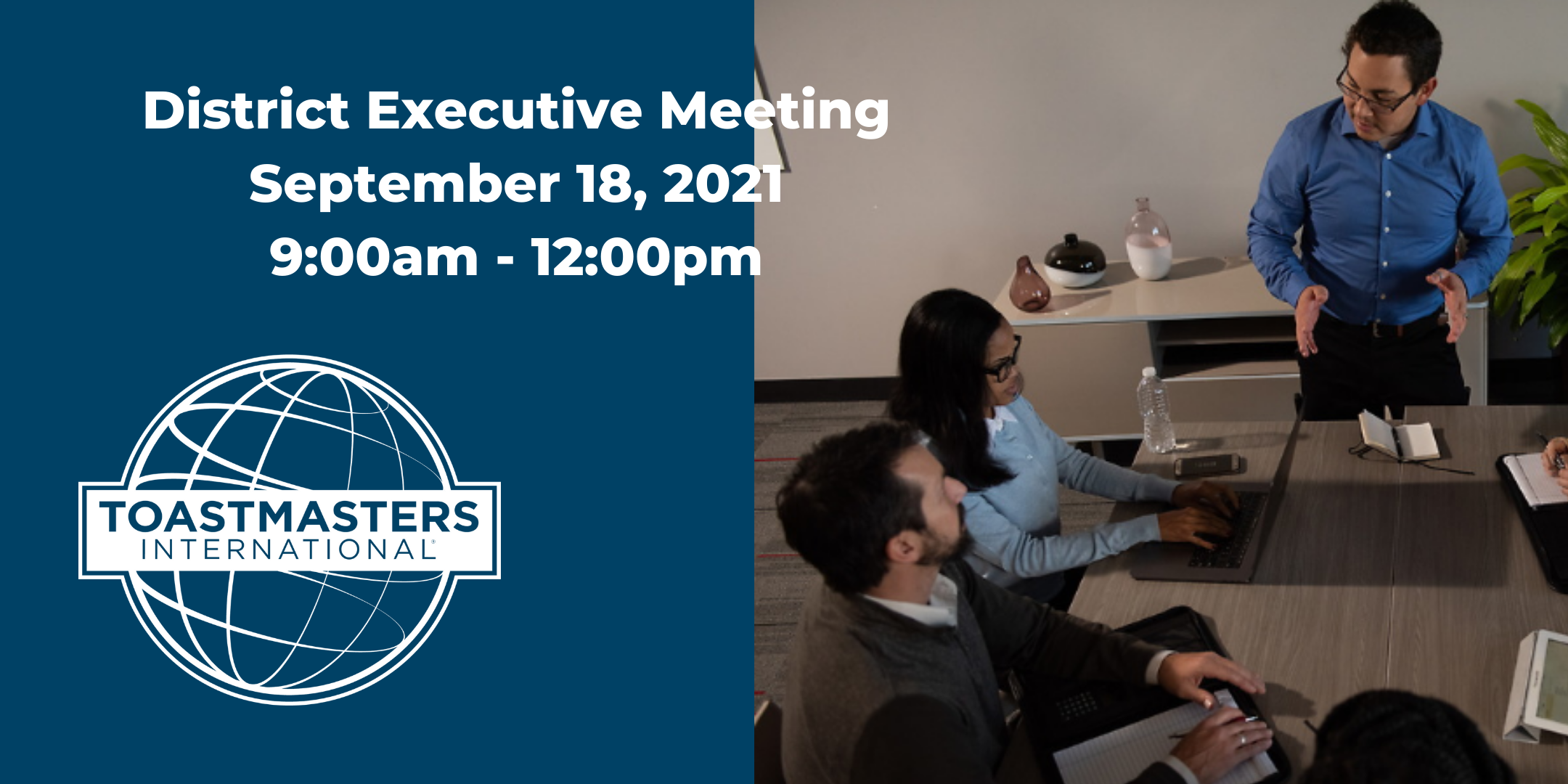 NOTICE:
District Executive Council Meeting
When: Saturday, September 18, 2021
Time: 9:00am - 12:00pm
Attention: Club Presidents, Club Vice Presidents Education and District Officers (Area Directors, Division Directors, District Core Team)
Please register and join us to vote at the official District Council Meeting on Saturday, September 18, 2021. This meeting has the crucial purpose of receiving the District Council's approval for the budget and to decide how many and which contests we will be holding this Toastmaster's year.

Each club in the district is assigned two votes at the District Council Meeting. The votes are assigned to Club President and Club Vice President Education. It is crucial that you "register" in advance in order to help the District meet the quorum. Please note that proxies are not allowed at the virtual meeting. The vote on the Annual Budget and the upcoming contest season will take place during the meeting via an online vote.

Please register in advance for this District Council Meeting. After registering, you'll receive a confirmation email containing information about joining the meeting including the zoom link and password.
Submit your own Club, Area, Division or District Event!