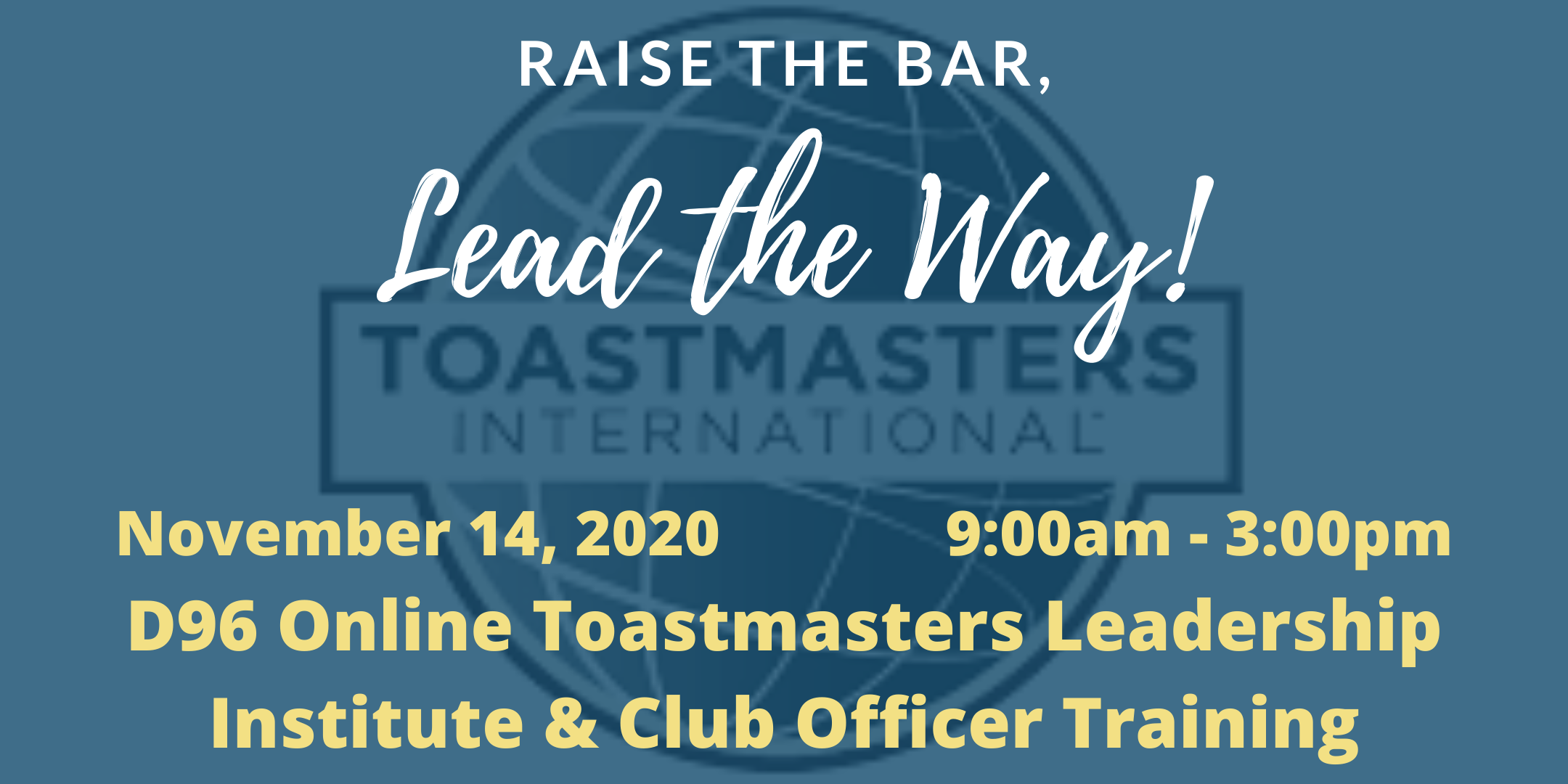 Ever wondered what it's like to be the President of an International Organization? Maybe you'd love to experience what it's like to work on a Championship Team and win at the World Speaking Contest? Between visiting with our 'Golden' Past International President, Lark Doley, and 2005 WCPS winner Lance Miller, you'll be immersed in what it's like, how to assess where you are and then start moving in the direction you wish to move. Other speakers and surprises await. Register today and spend the day with your D96 Toastmasters Tribe!
Networking starts at 8:30am; event starts at 9:00am Pacific time!
Submit your own Club, Area, Division or District Event!