TLI and Club Officer Training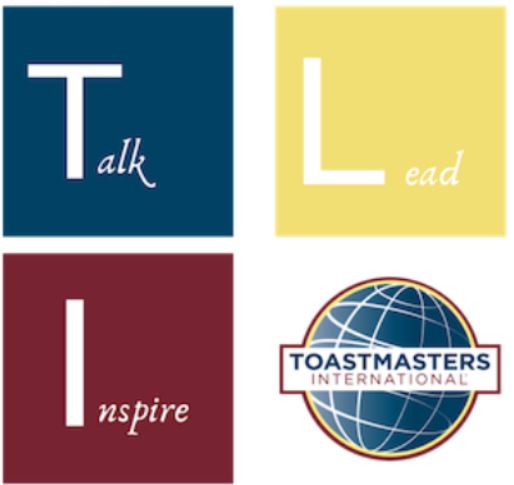 Toastmaster Leadership Institute with Club Officer Training
(Evaluation)
 Open to all Toastmasters (not just club officers)
Sunday August 15, 2021
8:30 – 3:30pm
Sneak Peek:
Come hear what it takes to be a District Evaluation Contest Winner from those that have won. That's right folks there will be a Panel Interview with District 96 Evaluation Winners:
2021 Vivien Ip
2020 Sacha Patouillet
2019 Aaron Pierce
2018 Devon Downie
2017 Stefano Cossalter
2016 Darren Frew

Wait - That's not all.
Stefano Cossalter and Aaron Pierce will be presenting a Speech Evaluation Workshop, so ALL our members get the tools they need to take their evaluations to the next level. Invite all your club members and let's raise our club evaluations.
The afternoon will be club officer training with trainers who will be supporting club officers this year.
Club Officer Training Trained club officers translate into a club's ultimate success.
Did you know: Of the 28 clubs that were President's Distinguished (last year) that all of those clubs had officers trained in the first round last year? 17 of those clubs had all 7 officers trained.
All members deserve to be in a thriving club and have a rich Toastmasters experience. As a club officer you have the important role in helping to create this. Attend this virtual live Training to receive credit for your role. Bring all your club officers, it's a great learning opportunity and gives credit toward the Distinguished Club Program.
If you are a new club officer or new Toastmaster…
• You become part of group of peers, which is now your support group.
• Just like starting a new job where you are trained, we similarly provide you the tools and resources to be successful. 
If you are a prior officer holding the same position in 2020/2021:
• Share best practices and what you wish you had known when you first started the role
• Sharing your expertise with others is appreciated.
• Gain a fresh perspective.
• Consider volunteering to help with the training.
• Network with others, consider joint club meetings or virtual banner raids or discuss your club adopting another club to help them become better.
• Connect with newer club officers and offer to assist or mentor.
If you are not yet a Club Officer attend the training for these reasons:
• You can be on a VP PR or VP Education committee in your club
• You can volunteer to be the assistant to the role.
• If you are considering a Club Officer role in the future, you can understand the responsibilities in advance.
• Make the most out of your Toastmasters experience and bring your learnings back to your club to provide everyone the BEST Toastmaster Experience possible.
Lots of opportunities available on the Program Quality Team: Presenters, Coordinators, Trainers, Graphics, Assistants.
If you are wondering what to do for your level 4 or 5 project call me:
Lily Laverton 778-317-0399
Looking forward to this amazing year ahead!
Submit your own Club, Area, Division or District Event!