Strategic alliance with Rotary International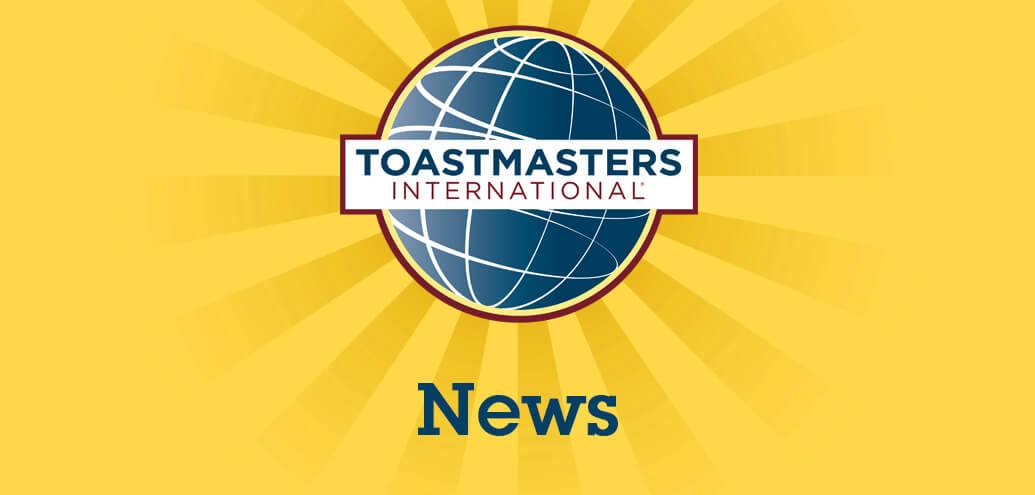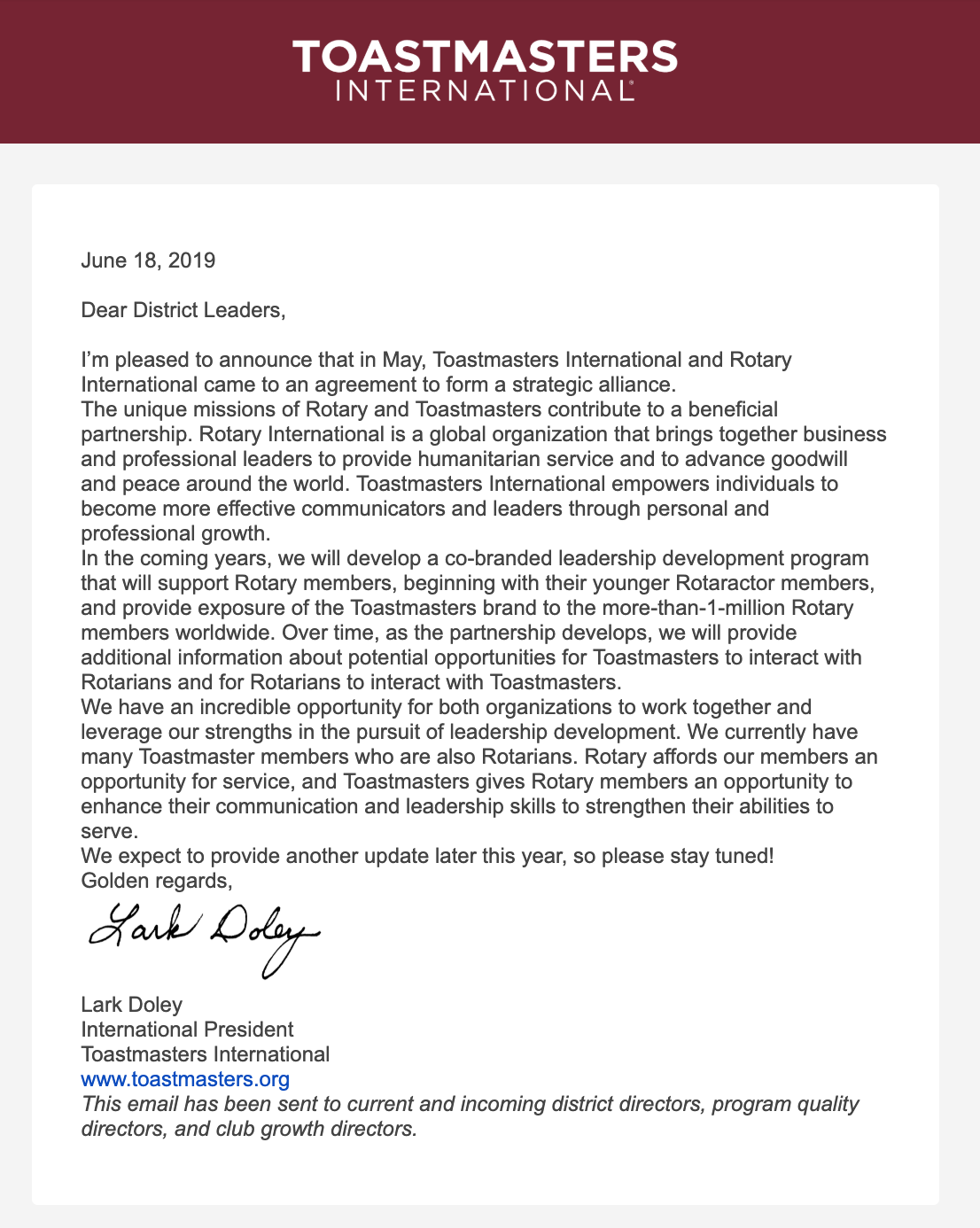 June 18, 2019

Dear District Leaders,

I'm pleased to announce that in May, Toastmasters International and Rotary International came to an agreement to form a strategic alliance. 
The unique missions of Rotary and Toastmasters contribute to a beneficial partnership. Rotary International is a global organization that brings together business and professional leaders to provide humanitarian service and to advance goodwill and peace around the world. Toastmasters International empowers individuals to become more effective communicators and leaders through personal and professional growth.
In the coming years, we will develop a co-branded leadership development program that will support Rotary members, beginning with their younger Rotaractor members, and provide exposure of the Toastmasters brand to the more-than-1-million Rotary members worldwide. Over time, as the partnership develops, we will provide additional information about potential opportunities for Toastmasters to interact with Rotarians and for Rotarians to interact with Toastmasters.
We have an incredible opportunity for both organizations to work together and leverage our strengths in the pursuit of leadership development. We currently have many Toastmaster members who are also Rotarians. Rotary affords our members an opportunity for service, and Toastmasters gives Rotary members an opportunity to enhance their communication and leadership skills to strengthen their abilities to serve.
We expect to provide another update later this year, so please stay tuned! 
Golden regards,




Lark Doley
International President
Toastmasters International