Communication and Leadership Award 2019 - Insp. Baltej Singh Dillon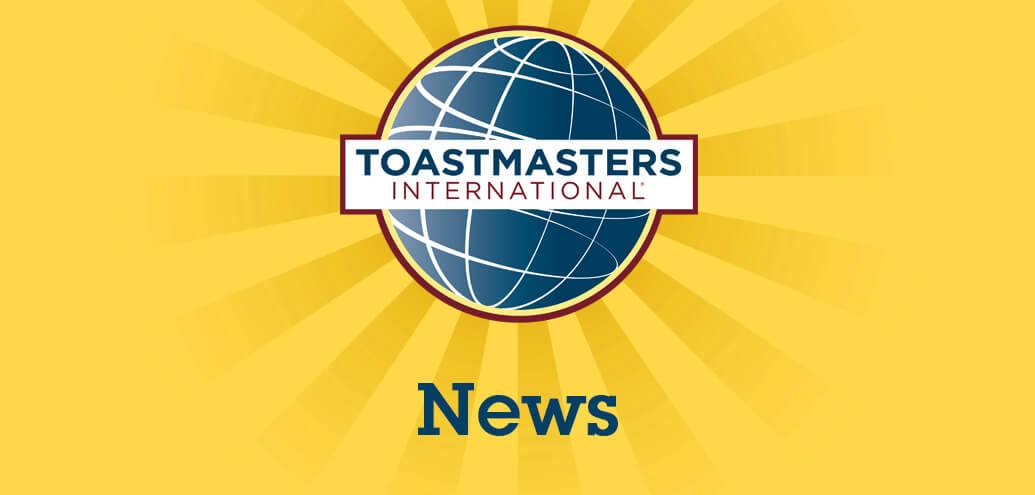 TOASTMASTERS INTERNATIONAL, DISTRICT 96
ANNOUNCES COMMUNICATION & LEADERSHIP AWARD
RECIPIENT FOR 2018-2019
Toastmasters International – District 96 (Vancouver & Yukon) is pleased to announce that Insp. Baltej Singh Dhillon, Hon. LL. D Is the recipient of its Communication & Leadership Award for 2018-2019.
Every year, Districts within Toastmasters award the Communication & Leadership Award to one local non-Toastmaster who exemplifies the spirit and values of Toastmasters: demonstrating outstanding community and public service, espousing a worthy cause or purpose especially as it exemplifies communication and leadership skills, maximising human potential, building self-confidence and self-awareness.
Early Years
At age 16, Baltej lost his father and became responsible for providing for his mother and younger sisters. The family immigrated to Canada from Malaysia in 1983 with only four hundred dollars. On his first day at school in Vancouver, someone placed a sticker on Baltej's back. It read "Go home, Paki!". Baltej didn't go home.
Instead he resolved to make Canada his new home and make it better than he found it. During his school years and later whilst studying Criminology in college, Baltej labored for four years picking berries in a farm. It was the only way he could support his family and pay for his sisters' and his own education.
RCMP Career
After 3 years of volunteering in the RCMP, in 1988, Baltej applied for and was offered the position of a RCMP officer. The job offer came with an unusual condition. Baltej must cut his hair, remove his Sikh turban and shave off his beard. This demand thrust Baltej and the country into a highly polarized emotional debate and controversy resulting in widespread protests. Baltej received unprecedented media attention and even death threats but his resolve to serve his country and fight for his religious rights was undeterred. In 1990, the Government of Canada finally announced a change in its policy allowing Sikh Officers to wear turbans. Insp. Dhillon thus became the first person in the history of the RCMP to wear a turban instead of the traditional Stetson.
Despite the change, extensive debate and litigation continued until 1996 when the Federal Court, the Supreme Court of Canada and the Canadian Human Rights Commission upheld Baltej's rights. Today, thanks to Baltej's fight for justice and resolve, countless police officers across Canada incorporate their cultural and religious attire into their uniforms. This includes female officers that wear head scarfs and hijabs.
Insp. Dhillon has a meritorious record of serving and protecting his country. He has played key roles in high profile investigations like the Air India Crash, the Pig Farm Serial Killer case and numerous murder investigations. He is an accomplished Major Crime Investigator, Police Interrogator, Polygraph Examiner, Intelligence Officer and Emergency Planner. He was in charge of developing the Provincial Intelligence Centre of British Columbia, the first of its kind in Canada. Insp. Dhillon also headed British Columbia's Federal Serious and Organized Crime Intelligence Group. Currently, he is the Officer in Charge of Emergency Preparedness for the RCMP in B.C.
Community Service
Over the last 20 years, Insp. Dhillon has constantly strived to give back to his community. Baltej has used his redoubtable communication and leadership skills in multiple ways:
Volunteered at countless youth camps as counsellor and mentor.
Co–Chaired United Way's South Asian Advisory Committee and Consortiums in the Lower Mainland.
Past Chair of the Kwantlen Polytechnic University Alumni Association.
As an accredited Yoga teacher, volunteered his time inspiring and teaching yoga to participants at Welcome Home Society, helping those who struggle with drug addiction.
Conducts Yoga classes as volunteer at the RCMP Headquarters in Surrey.
Delivered countless inspirational talks at youth camps, universities, schools and community events.
As a noted motivational speaker, often invited to deliver keynote speeches across Canada and internationally. Baltej is currently a Director on the WorkSafe BC Board, a member of Guild of Speakers with Passages Canada, Director of the 3HO Organization in Vancouver and a Director of the Canada India Education Society.
Honors & Awards
Honorary Doctorate from Kwantlen Polytechnic University for his contributions to the community.
Queen Elizabeth II Golden Jubilee Medal, 2003
Queen Elizabeth II Diamond Jubilee Medal, 2012 for Community & Youth Service
Top 25 Canadian Immigrants 2009 - RBC Top 25 Canadian Immigrant Awards. This coveted national award recognizes the achievements and accomplishments of Canadian Immigrants.
Dhillon will be honored and the Communication & Leadership Award given to him by Toastmasters International, District 96, at a luncheon in his honor at the District 96 Annual Conference at the Pinnacle Hotel, North Vancouver on Saturday, March 30, 2019.
Tickets for the event are available at https://bit.ly/2TEM2aJ