District 96 Humorous Speech Contest results.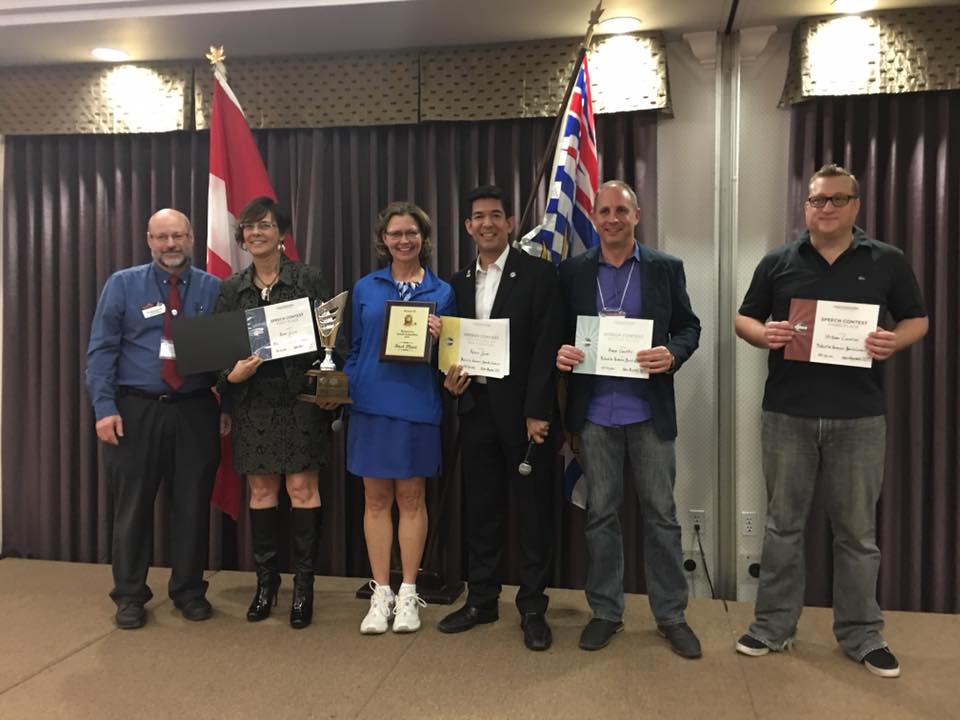 It was a night of laughs as 9 competitors from all over District 96 competed at the D96 Fall Conference held at Executive Suites Hotel & Conference Centre in Burnaby.
The winners were:
Third Place: Stefano Cossalter
Second Place: Benny Zanetti
First Place: Renee Jacobs
Congratulations to all the competitors!