Newsletter - March 2022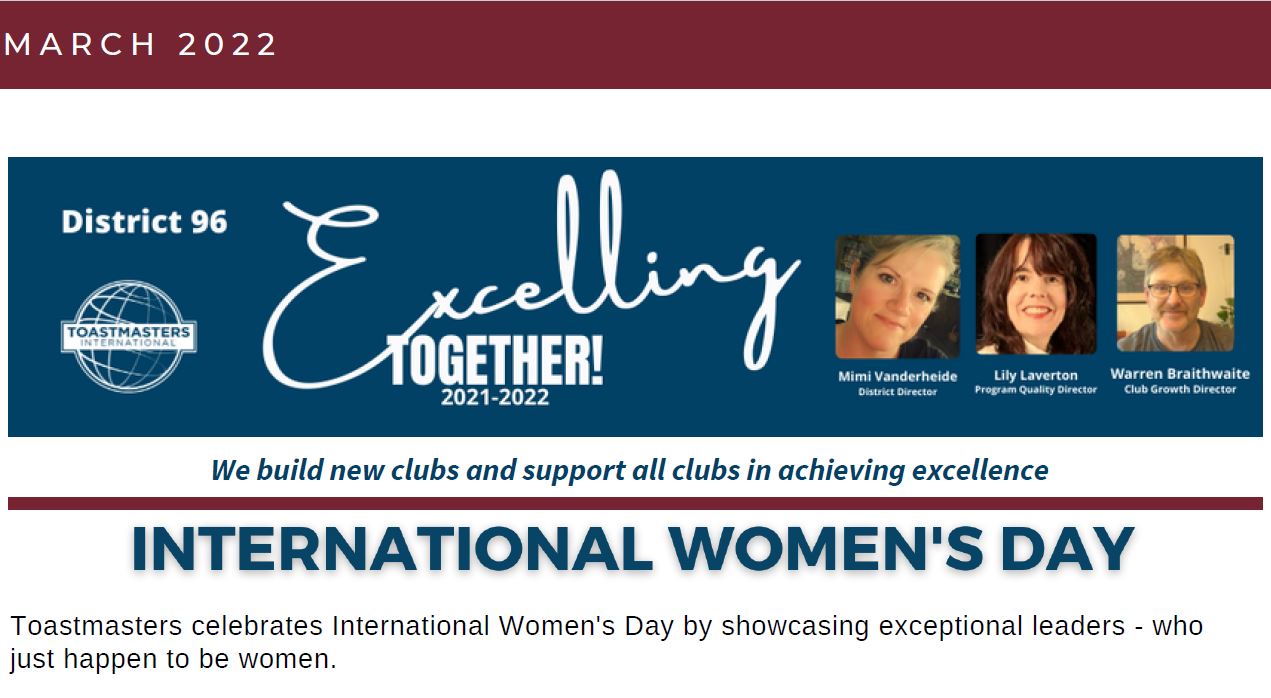 March begins with International Women's Day events and continues on with our District's Division level speech competitions. 

District 96 and 21 are hosting a panel of women from British Columbia who exemplify leadership. This event will be happening Sunday afternoon on March 6th.  Register here.

Toastmasters International is also hosting a panel of international leaders, Tuesday March 8th. Register here.

Contest season is progressing with Division level competitions happening every Saturday, morning and afternoon.  Check the District Calendar for when your Division contest is happening. And of course the plans, rules and resources here. The contestants have been chosen - but the contestants  can't compete without the volunteer officials.  If you have a few hours to help out on a Saturday this March, please contact Lily Laverton at llaverton@gmail.com. 

The other key event for March is collection of membership dues. Payment must be submitted to Toastmasters International by March 31st in order for members to continue to access basecamp, officers to access Club Central, and contestants to be eligible to compete. For contestants it is critical that at least 8 of their club member's dues have been submitted in order that their club be considered in good standing. Your club treasurer will be happy to collect your dues!

Finally, plans for the annual conference are progressing. If you would like to take the opportunity to be a part of the team the details are inside.