New Web Tool Helps Coordinate Contest Officials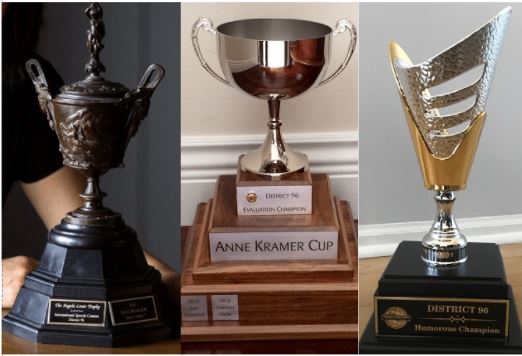 A newly-developed Cloud Contest Console makes it possible for counters, timers, and judges to exchange information online — securely and efficiently — during a speech contest.
Judges can sign their ballots using a finger or a mouse pointer. Ballots are automatically tabulated for review by counters. Timing records are immediately visible to counters and the Chief Judge. Final rankings show up in real time on the Contest Chair's screen — there's no need to refresh the web browser.
The development of this tool was inspired by discussions with District 96 Program Quality Director, Lily Laverton, and the district's Chief Judge, Robin Smith. It was launched officially during an online event on Saturday, January 29, and is available immediately.
A 20-minute video orientation is available for Contest Chairs and Chief Judges. The video provides a step-by-step guide to setting up a contest event.
The training video — and the application itself — are accessible to Internet users, from any type of web browser. Its address is toastmasters.tools/contests.
The Cloud Contest Console is ready for use at upcoming Area and Division speech contests. It was tested successfully during the Blue Heron Club's contest in January, and conforms to the requirements of Toastmasters International.
Technical assistance is available to District 96 contest officials who are familiarizing themselves with the system: just email support@toastmasters.tools.