Pathways Learning Experience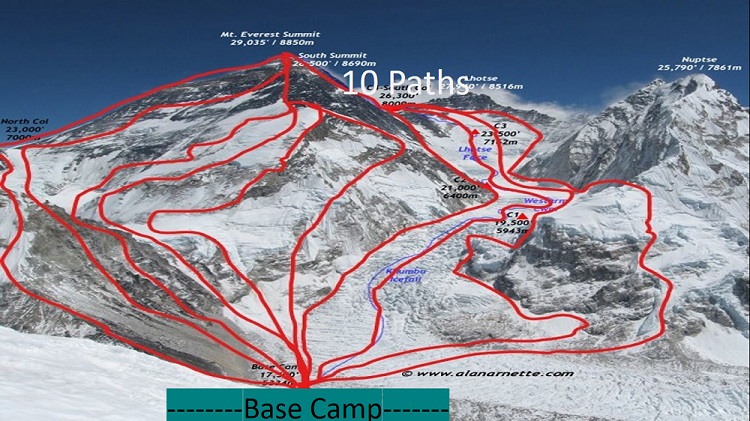 After extensive research and member surveys Toastmasters International has revitalized our education program.
Note: Toastmaster who were members prior to March 20, 2018 - the Legacy Two Track (Communications & Leadership program - CC, CL, ACB, ALB, etc.) was available until June 30, 2020.
The Pathways Learning Experience Offers
Learning paths - tailored to personal and professional goals and

relevant to an evolving global marketplace
New technical resources - to improve speeches and support meeting roles
Mobile - anytime, anywhere access to educational materials (including smartphones and tablets)
Expanded video and digital content - to facilitate learning among our global community of members
The Pathways learning experience has been designed to both challenge and inspire you to reach new heights.
Members choose from 11 unique learning paths and work through five different levels of increasing complexity. 
Choose a Path that will challenge and stretch you.  Get the most out of the Path by diligently working through each of the five levels.
Each Level increases in complexity with two or three projects per level - for a total of at least 14 projects per path.
Each Project focuses on a single theme that will help you improve your communication and leadership skills in that particular area.
Eleven Learning Paths
Motivation Strategies - Build motivational leadership and communication skills
Presentation Mastery - Build public speaking skills
Leadership Development - Build communication and leadership skills
Innovative Planning - Build creative project management and communication skills
Visionary Communication - Build innovative communication and leadership skills
Strategic Relationships - Build networking, leadership and communication skills
Dynamic Leadership - Build strategic leadership and conflict resolution skills
Persuasive Influence - Build skills to lead in complex situations
Effective Coaching - Build interpersonal communication, leadership and coaching skills
Team Collaboration - Build collaborative leadership skills
Engaging Humour - Build skills as a humorous and engaging public speaker
Five Core Competencies
Public speaking
Interpersonal communication
Strategic Leadership
Management
Confidence
Five Progressive Learning Levels
Each path has five levels, each increasing in complexity.  The Distinguished Toastmaster (DTM) will remain the highest achievement.  To be awarded a DTM requires that you complete two unique paths.
Level 1: Mastering Fundamentals
Level 2: Learning Your Style
Level 3: Increasing Knowledge
Level 4: Building Skills
Level 5: Demonstrating Expertise
Requirements to become a Distinguished Toastmaster (DTM)
Completion of two paths

Serve as club officer for 12 months

Serve as Club Mentor or Club Coach

Serve as Club Sponsor or conduct a Speechcraft or Youth Leadership Program

Serve as district officer for one year

Complete capstone DTM project
Distinguished Club Program (DCP) Education Goals
 Four Level 1's 
Two Level 2's
Two More Level 2's
Two Level 3's
One Level 4
One Level 5
Triple Crown
Complete three (3) educational levels in one year.