St. Paul's Toastmasters' Open House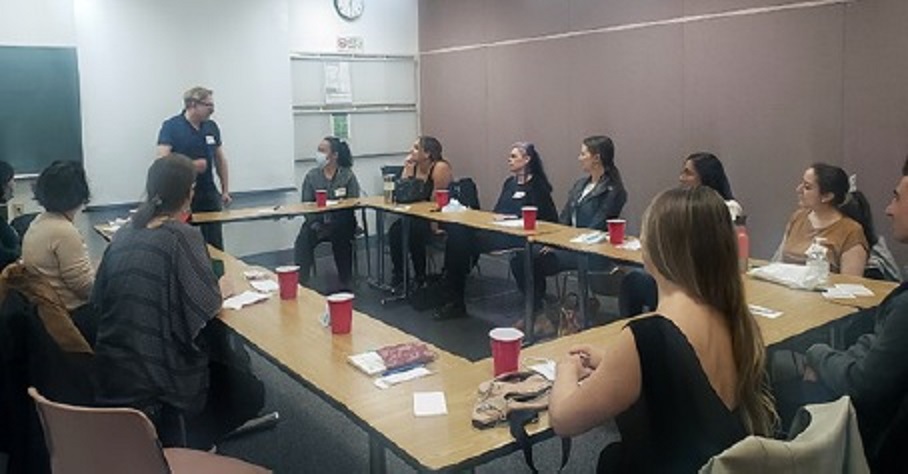 An energetic vibe surrounded our meeting room as St. Paul's Toastmasters Club gathered for an in-person at the St. Paul's Hospital Conference Centre on May 26, 2022 after over two years on Zoom, meeting only online since March 2020.
We asked ourselves..."Would any members and guests attend if we ran an in-person Open House?"
We got into action...
All members advertised among our contacts
Morgan our Vice President of Public Relations, posted on Facebook and interacted with potential guests.
Shellina, our Vice President of Membership, booked our room for 15 attendees in the conference centre in the Providence building on level 1 – also known as the basement!
Would our guests find our hidden away meeting room? We supplied a map with directions and crossed our fingers! 
At the Open House, we had 14 attend with five members and nine guests around a table in boardroom style and the energy was magnetic! We were engaging with one another and connecting. One guest attended on Zoom. Our first hybrid meeting!  
Our agenda included a fun table topic session, led by Louisa, our Vice President of Education.  Members and guests shared their most exciting adventure.
After a speech on the club's history and some information on how to join our club, we included about 20 minutes for a sushi lunch and networking.  
Our club's Open House went without a hitch and we added three new members.
---
St. Paul's Toastmasters meets every two weeks on Thursdays over the noon hour.   
Looking for a fun and engaging lunch hour club that meets every two weeks? Come check us out over the summer months.  
Contact: stpaulstoastmasters@gmail.com for meeting and Zoom login information
Follow us on Facebook. 

—Kevin Pendergraft, DTM