VP Membership Recap - September 13, 2020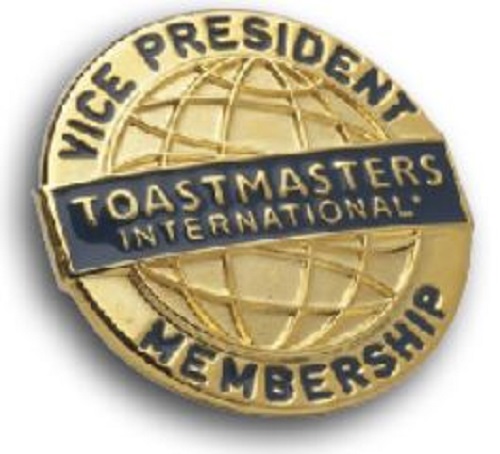 THANK YOU so much for caring so much about your club! Of all the years this is definitely the year that your club needs your leadership.
There are lots of people that don't know what Toastmasters is so keep inviting!
People that show up to online meetings are looking and okay with online meetings. For those clubs that are meeting online, keep in mind, this is the way of the world now. Communication and Leadership never go out of style. Many people won't ask to join, they are waiting to be asked.
Remember to reach out to past members and if a member misses a few meetings reach out to them. They might not think anyone notices that they are not there. Let them know they are missed.
Resources:
• Membership Growth and Role Overview
• Your fellow club executives
• Your Area and Division Director Click here to find your AD and DD
• Club Care Team - Kerry Deschamps kerrydeschamps@telus.net
Here is what was shared by everyone present:
Ideas and What is Working:
• Work with the other executive members and do a Club Success Plan.
• Connect with the treasurer and have a plan so guests know who to hand their membership form and money to.
• Advertise and promote on:  Meetup  Eventbrite LinkedIn  Facebook  Instagram
• Reach out to your VP PR and work together to ensure your online presence is up to date. Many people are feeling isolated and wanting what we have and they just need to find us.
• Executives convey the energy! The mindset of the executive makes a HUGE difference. This is the new reality.
• Ask for Google Reviews from all guests and members!!!
• Challenge yourself to be a better leader. (Where Leaders Are Made)
• Send out meeting recaps on social media and via email to members
• Offer 1 on 1 tech support to get members online
• Reach out to members and guests
• Follow up with all guests (each club has it's own club culture, so if you know this isn't the right club for that guest refer them to another club)
• Create inclusion, excitement, and encouragement
• Hold an open house (Advanced Aurators has invited a local Politian and has, get this 86, that's right 86 people who have rsvp!)
• Fun meetings
• Word of mouth
• Club DJ to play music before the meeting and during the break
• Partner with a sister club that meets at the same time
• Invite a guest speaker and invite guests
• Corporate clubs – promote in the company newsletter, reach out to management, HR, company recognition
• Easier to promote, no driving
• Promoting your club and inviting people from not just other cities but other provinces and states. (California and Quebec – remember to ask at the end of the meeting for them to join the club)
• We chat group
• Invited past members to join and they did.
• Be creative in your meetings. Each week is getter better and better
• Weekly Facebook post
• Open Houses
• Talk to the executive and plan a Speech craft.
• Talk with your Area Director about coming and doing an education session
• Contact past members
• Fill speaker spots 3-4 speeches
• Offer education sessions
• Try hybrid meetings
• Outdoor meetings
• Offer a demo meeting with a local company
• Be persistent, don't get discourage and remember to try different channels
Challenges Expressed:
| | |
| --- | --- |
| Just started recently online | Lost momentum from summer hiatus |
| Concerns meeting the minimum of 8 members | Some members not interested in zoom meetings |
| Lost meeting space | Lack of guests |
| No internet | Sterile |
| No Wifi | Going back to school |
| No computer Members working from home – tired | Lost members who work in healthcare |
| Security of zoom concerns | Priority is not Toastmasters |
Thank you again for all that you have done and will continue to do this year! Like Dr. Henry says, we are all in this together.
Warmest regards,
Lily Laverton DTM Club Growth Director District 96 2020-2021
Toastmasters International | District 96 (BC & Yukon)