Countdown to March 20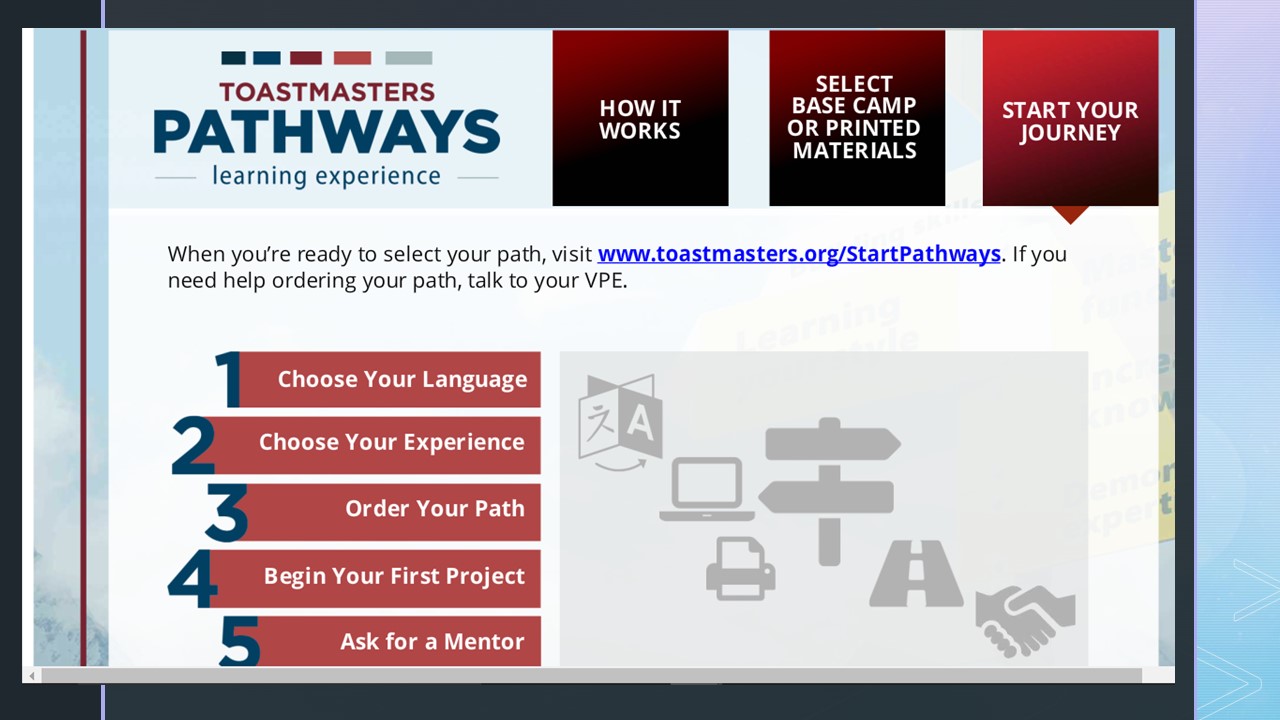 ...Celebrating our Pathways Guides and Launch Team! 
It is with much gratitude and excitement that we get ready to celebrate the launch of Pathways in District 96 (and all of regions 1 and 11) on March 20th, 2018. 
Below are our hardworking, knowledgeable and enthusiastic Pathways Guides and Pathways Ambassadors, led by our ever-motivating, positive and problem-solving Pathways Chief Ambassador, Neil Booth. 
Thank you Neil and all of our guides and ambassadors, for being a part of making history, in District 96 and Toastmasters all around the world! 
By the end our roll-out, these members will have collectively presented to every active club in the district, and held virtual support sessions to ensure that the club executive team are ready and able to support new members in their growth by beginning their Toastmasters journey with Pathways. Go to the Toastmasters International website to find out more: https://www.toastmasters.org/education/pathways
Please join me in celebrating these people:
Neil Booth - Pathways Chief Ambassador, Pathways Guide
Amanda Hallmark
Ana Badila
Camilo Reyes
Connie Hubbs DTM
David Nguyen
Devon Downie DTM
James Haddad
Janice Parkinson
Katy Miller
Khanh Le 
Larry Luther
Lily Laverton
Louisa Davis DTM
Maureen McBeath DTM
Ron Lee
Scott Hayward
Sheila Sutherland
Val Lum