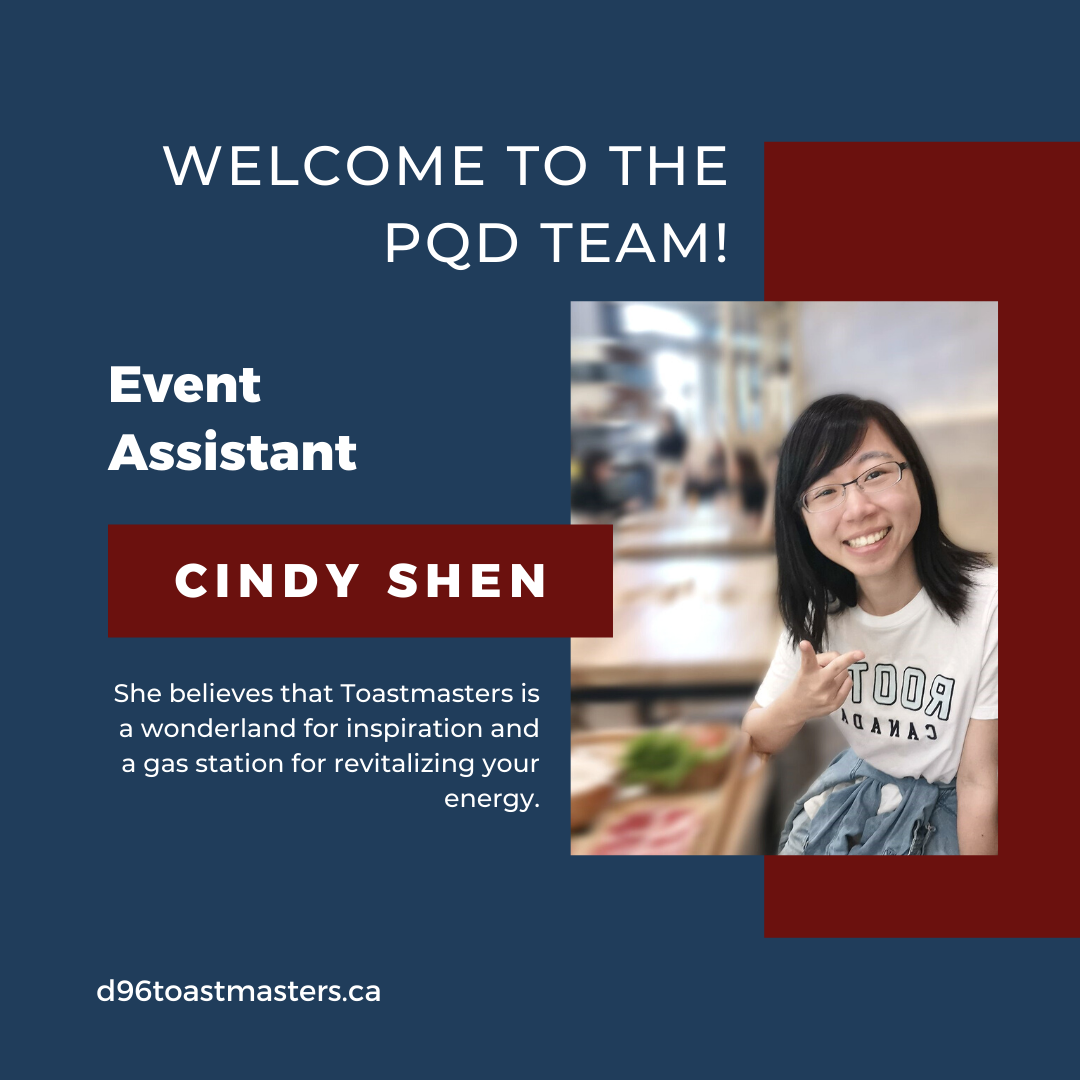 Welcome to the PQD Team
Please help me welcome Cindy Shen to this year's PQD Team! As the event assistant, Cindy will be helping with several events in development for the district. If you don't know her, you are in for a real treat. 
"Cindy's addiction to Toastmasters manifested in September 2020 after a night of meeting with Vancouver Speakers and Leaders (VSL) Toastmasters Club. The experiences that Cindy has with VSL is so game changing that her addiction has ever since gone terminal and developed into an incurable one.
Her passion has eventually led her to Blue Herons Toastmasters Club (The BEST Toastmasters Club in the World) where she furthers her belief that Toastmasters is a wonderland for inspirations and a gas station for revitalizing your energy.
Here at Toastmasters, you have friends who will hug you and support you when you fall, who will tell you that they love you when you are in struggles, who will spend hours with you giving you the inspirations and encouragements you need to continue to grow. Because of these wonderful people and the positive feedback loop, Cindy looks forward to the opportunity to contribute to her great D96 community and get more people inspired."
Thank you Cindy for stepping forward, I'm delighted to be working with you!
Lily Laverton DTM
Program Quality Director 2021-2022
Welcome to the D96 Team!
It is a pleasure to hear you'll be furthering your leadership skills with us, Cindy!
Excelling Together!
Add new comment