Its amazing what you can achieve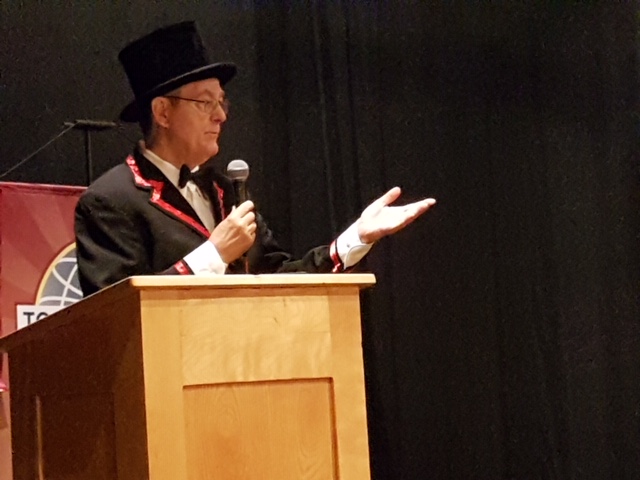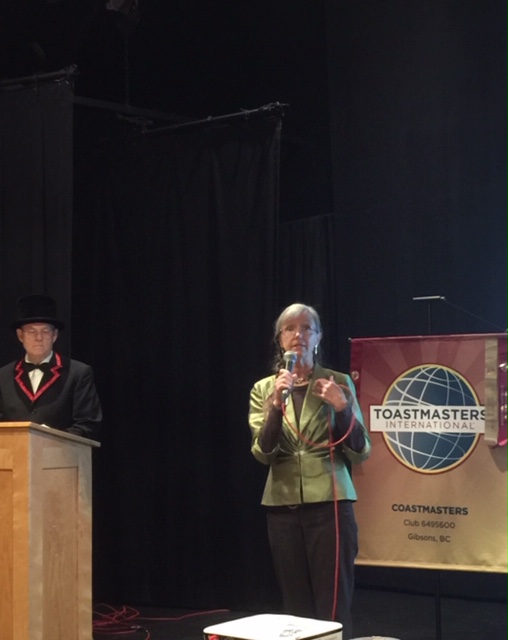 Its amazing what you can achieve when you have a great Area Director and a great team.
Area 73 Extravaganza went off without a hitch, thanks to Area Director Debra Taylor and her team, Johanna Rzepa, Maureen Mcbeath, Kim Hart, William Baker, with special thanks to Christina Bacigalupo for providing the sound, and Weegee Sachtjen for art and promotion.
It was a spectacular day with views of the North Shore mountains and across Georgia Strait to the island from the steps of the venue, the Historic Heritage Playhouse. Things got under way when our extravagantly dressed Master of Ceremonies the great William Baker introduced Debra who explained the theme "extravaganza, extravaganza", "Its just fun to say", but they have been extravagant in many ways. Not just humorous speech's or tall tales, but both, not just one speech and an evaluation in our evaluation workshop but 2 speech's and two evaluations done Pathways style. Amazing workshop facilitated by Maureen Mcbeath, thoughtful, educational, supportive evaluation by Dawn Miller evaluating Shawna van Poppelen with her amazing hot topic speech that really spoke to anyone serious about the environment. Next was an extravagant lunch, not just stuff from a store but homemade, provided by Johanna , with time to showcase Toastmasters and a little networking. Another extravagant idea was to offer as a prize 2 chances to speak on the big stage, table topics style to any guest whose name was drawn. Great fun. It might have seemed extravagant but both speakers received an expert evaluation by Sandy Wrightman. Next we heard humorous speeches from Neil Booth and Charles Jeffrey sort of contest style, there was plenty of laughter, so I guess we did ok. Again, extravagant but both speech's received killer evaluations by Janice Parkinson and Girije Edwards respectively. What came next was nothing short of amazing as our three Tall Tales speakers absolutely crushed it. Bill Endert, Krystin Clark, Haida Bolton. We will see more from them come contest season for sure. The team mixed it up again with a round robin style evaluation followed up with written evaluations by three talented evaluators Michael Worsfold, Haida Bolton and Krystin Clark. We were excited to have with us Area 73 Director Debra Taylor, Division H Director Charles Jeffrey, District Public Relations Manager Neil Booth and all the way for Vancouver our District Program Quality Director Louisa Davis who treated us to an icebreaker like speech that gave us an incite into who she is, as well a look at what Toastmasters can do for you. Yes she also updated us on all that's going on in the District. Timing for our event was expertly choreographed by Katherine Scott who gave a report at the end. Ben Rusuisiak offered just the right balance of encouragement and points of improvement as the General Evaluator. William Baker had the last word noting that we finished spot on time.
It was a great time, sorry if you missed it.
I think Debra is already planning the next one.
Thanks Debra.