The Summer of Toastmasters
The Summer of Toastmasters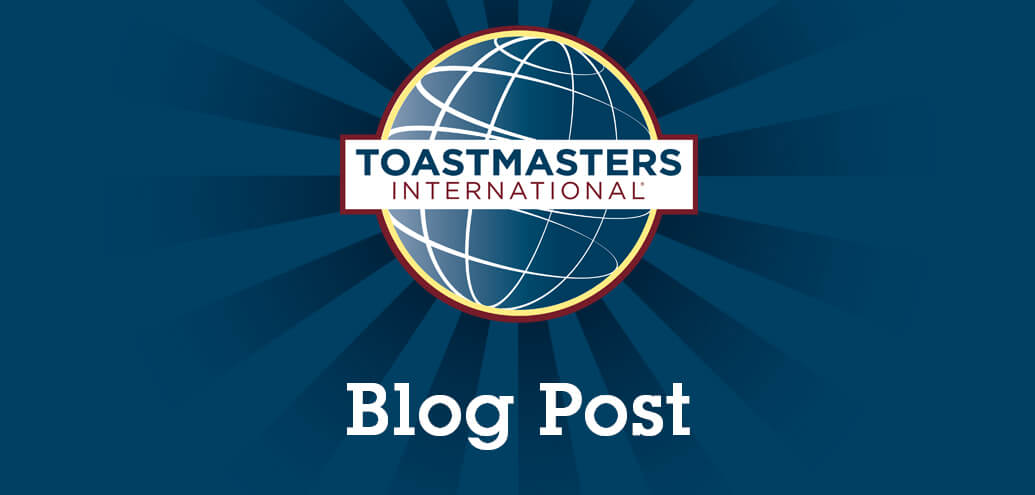 The Summer of Toastmasters
For the last three months of summer, I've plunged myself into learning how to step out of my comfort zone and present a speech in front of an audience.
However, due to a long pandemic, it was done over Zoom. And we all know the learning curves of Zoom. But in retrospective some of us have also developed unsightly curves on our physical selves and lived in our shorts and sweatpants. The thought of going into our closets and dusting off our office skirts or pants is awkwardly frightening.
Bringing me back to the topic of Toastmasters, this is not the only time I've done a presentation in front of an audience. Growing up, I've done piano recitals, played O'Canada on the piano during assembly in elementary school, done show and tell in front of my classmates in the morning, stood in front of Social Studies class and presented current events in high school, done marketing presentations during my two year Marketing Management program at BCIT, and then later on in my young adult life, present a speech at my wedding reception.
Growing up, I had and still am dealing with anxiety. Insomnia, nausea, increased heart rate and sometimes cold sweats. I think doing Toastmasters has helped me learn how to overcome this obstacle. I learned how to prepare ahead of time of the theme that was to be discussed at the meeting, planning and preparing how to do my role, and to give myself as much time possible to plan and prepare a formal speech in the coming weeks ahead.
Also, before the meetings I would listen to music. It helped calm my nerves down. In the morning before the 12pm meeting, I would turn on my computer, so that if there were any technological glitches, they would be done before hand, and to make sure that I'd be on time for the meeting. And, to also make sure to test your audio/speakers and adjust the camera ahead of time on Zoom. It helps your audience not to hear any loud construction work outside your window or have them focus on your face rather than any other parts of your body.
Toastmasters is about telling stories. You want to learn how to keep your audience engaged in your story. It's also learning how to time yourself when giving a speech. You don't want to be under time and you don't want to be over time on your speech. Also, when presenting a speech, you want to resonate the sound of your tone. People don't like hearing monotone speeches. You want them to be interested and give them a story that relates to them. That makes them glued to your story.
When I presented my first speech, it was about my interests, my culture and my family. It took me a few weeks to prepare my speech and lots of brainstorming and note taking. Also, practicing outloud took a bit of time. But with planning and preparation, my story came together and I was ready for it.
Toastmasters is not about being a perfect speech presenter. You are there to make mistakes. Being there is a growth opportunity. With your mistakes, you take them as an opportunity to do better the next time. It's not about avoiding your mistakes. It's about taking the mistake and changing it to result in an improved outcome.
Growing up, I've been an obsessed perfectionist. My perfectionism comes from years of piano playing in the Royal Conservatory of Music. Also, I've been known to have neat and clean penmanship. If, I didn't excel in what I did, it would make me feel low and I would beat myself up over it. It could be something in my Asian culture. But really, I know now, that I'm human and mistakes are there to teach you something. It's not supposed to make you feel low.
Toastmasters gave me the opportunity to know my strengths and weaknesses. And, you also meet friendly people there too. All of us are there to learn something about ourselves.
I'm glad, I took the plunge and learned. Today, is the first day of fall. I'm taking some time off for myself and who knows, maybe try out some new stuff later on.