VP Public Relations Meeting Recap - September 27, 2020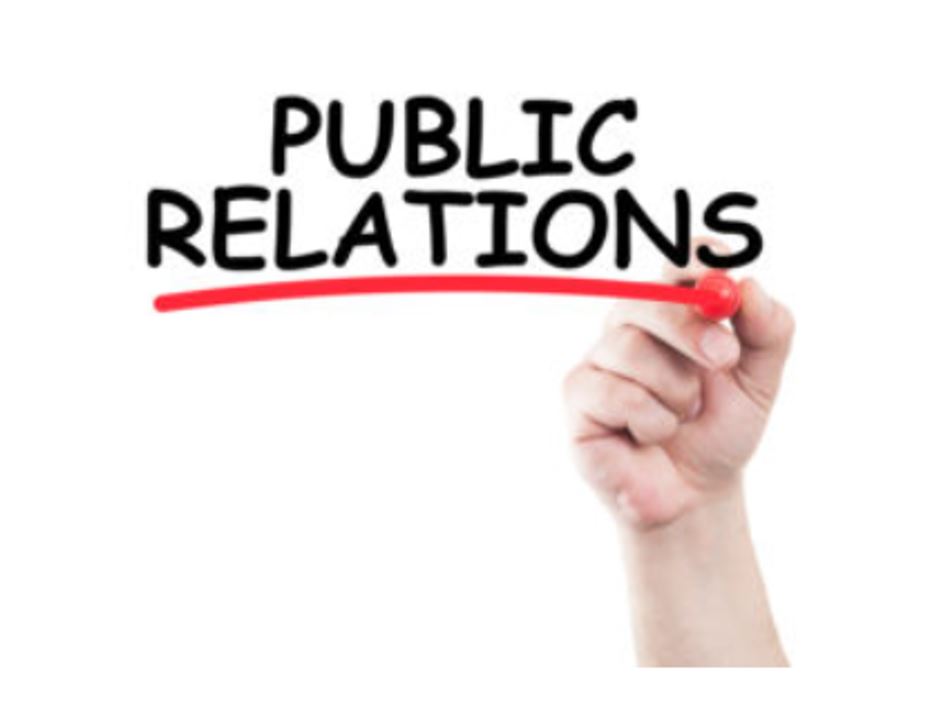 VP Public Relations Meeting Recap - September 27, 2020
THANK YOU so much for caring so much about your club! Of all the years this is definitely the year that your club needs your leadership. There are lots of people that don't know what Toastmasters is, so we need to work together to get the word out.
Pre Covid many clubs relied on the signage at the location to gain attention. For most clubs this is not an option, so we need to turn to our online presence while still encouraging our members to do personal invitations. (Things to look for in your online presence can be found on the last page of this document) People that show up to online meetings are looking for and okay with online meetings.
Please work with you VP Membership to ensure all guests are being asked to join. Here is a recap of what we discussed as well as a few more things that may come in handy.
Resources:
• Membership Growth and Role Overview
• Area and Division Director - Click here to find who is your AD and DD
• Your fellow executives
• Free Toast Host (website)
• District Website | Facebook Group | Facebook Page | Instagram | Meetup | Linkedin | Twitter | Slack | YouTube | Eventbrite
Here is what was shared by everyone:
How Are Guests Finding Your Club?
Club wrote articles in local newspaper

Personal Asks!

Open House invitation

Advertise Club anniversaries in local newspaper and online

Meetup

Look up other TM clubs in time zone and invite

Invite TM from other parts of the world 

Invite outside speakers  

Invite International guests          

Promote advanced clubs within our District and other Districts within region 1 example District 21 (Richmond, Langley, Surrey)

Google Reviews

Facebook

Linkedin

Instagram

Respond to messages

Eventbrite

Instagram stories (write up before and after the meeting)

Sending newsletter to members, and one to anyone that signed up via Eventbrite.

Website – subscribe button for signing up for newsletter

Post once or twice a week

Word of Mouth

New Employee Program

Teaming up with other lunch time clubs

Toastmasters – Find a Club

Inviting friends

Focus on target audience i.e.. Engineers, entrepreneurs etc.

Ask who do we want to attract

Interactive website

They're not – have not yet started any outward facing PR
What Help Are You Wanting / or What Do You Want to Learn?
Social Media training – all platforms

How to do a professional post on Facebook with logo and photo from Zoom

How to do videos including logos and templates

Template for Website

Information on Meetup

How to prioritize what to focus on

Starting from scratch

Would like concrete ideas and examples

How to run a hybrid meeting
Online Presence -Somethings to consider:
| | | | | |
| --- | --- | --- | --- | --- |
| WEBSITE |  Does your club have one? |  Does it mention being online? | Is the site up-to-date? | Are there Google Reviews? |
| FACEBOOK |  Does your club have a FB page? |  Last post? |  how many reviews? |   |
| INSTAGRAM | Does your club use Instagram?  |  Last post? | how many posts and followers |   |
| LINKEDIN | Does your club have a LinkedIn page or group? | Are people referencing the page? |   |   |
| DISTRICT 96 WEBSITE | Has your club listed your meetings on the District calendar? | Are your open houses listed? | Is your online meeting info up-to-date |   |
We have a huge opportunity to promote what Toastmasters offers. The ability to communicate is more important than ever.  Please remember to ask for help from your club.
Thank you again for all you have done and will continue to do this year!
If I missed anything, or you have had new ideas since our call, I would love to hear from you.
Warmest regards,
Lily Laverton DTM Club Growth Director
District 96 2020-2021
Toastmasters International | District 96 (BC & Yukon)