Meetup Groups For Clubs To Use
Meetup Groups For Clubs To Use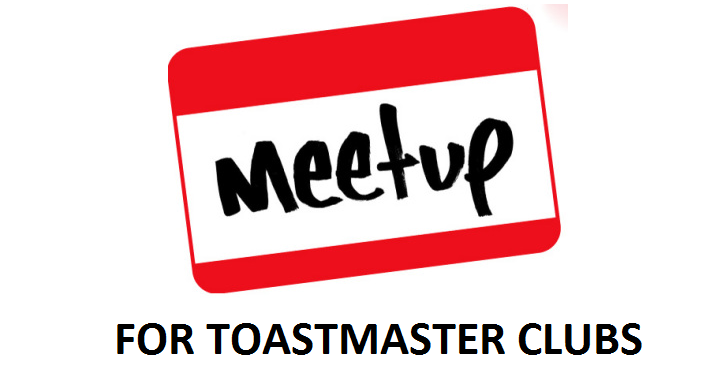 Meetup Groups For Clubs To Use
The district has three meetup groups available for clubs to promote upcoming open houses and competitions. A great way to get your club in the presence of hundreds of people. We know that not all clubs have their own meetup group and thus these groups function as communal meetup groups for clubs that do not have the resources to operate one. The groups that district clubs can post in are based on the geography of the club:
Geographic Groups (You can set up repeat events for your club meetings):
http://www.meetup.com/Vancouver-Networkers/
http://www.meetup.com/Tri-Cities-personalgrowth/
http://www.meetup.com/learningpublicspeaking/
How to get started posting:
1- Join the group that you are interested in 
2- Send a message to the group organizer/manager specifying your club and role and interest in posting. 
3- Upon granted posting privileges, you can proceed on to posting 
Clubs are encouraged to choose 1 or 2 meetup groups and post there and check on a regular basis as guests may be asking questions on it. 
Looking for Meetup managers: 
We are looking for club officers who can serve as meetup organizers/managers. The role consists of helping introduce some of these meetup groups to your club officers to meet up and helping new users on meetup fit in (find the right club). This community role is great for any district officer or club officer wanting to help take their club to the next level. 
If you are interested, please email our 2018-2019 Club Growth Director, Camilo Reyes at clubgrowth@d96toastmasters.ca